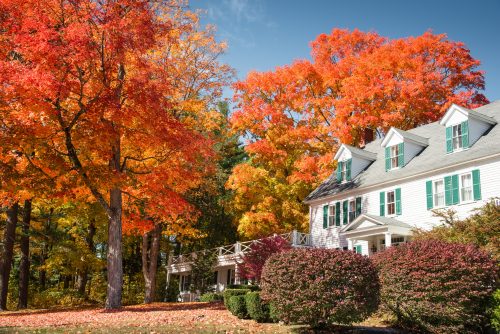 As home price growth slows, the percentage of homes that are going for above their asking price is decreasing. For the four weeks ending on September 23, Redfin found that only 22.9 percent of the homes sold for more than their asking price. This is a 2.6 percent decline from this same time last year, and it is the lowest dip in the share of homes sold above listing prices since 2016. The share has been declining consistently since its peak in June, at 29 percent.
"With home price growth slowing to 4.7 percent in August, and a record-high share of sellers dropping their prices, the fact that fewer homes are selling above their asking price is another indication that competition is getting less intense than it has been in recent years," said Taylor Marr, Redfin senior economist. "Inventory pressures are easing in the hottest markets, which is welcome news for homebuyers who are increasingly able to submit an offer without competition and get bids accepted without offering above list price."
Foreshadowed for the future is a changing market in which homebuyers would be more selective and supply constraints maneuver into popular markets. Noticing the trend, Redfin reports that many sellers are adjusting their prices to new expectations.
In Chicago, Redfin recorded a median sale price of $240,000 in August, a 5.8 percent decline from July sales and an overall 0.5 percent dip compared to last year. The Chicago market experienced a 15.4 percent dip in month-over-month sales, and a 8.6 percent decrease in year-over-year sales, with 11,121 homes sold. Chicago was recorded to be the only major metro to experience a price decline in August, with a 0.5 percent dip.
In terms of national trends, Seattle experienced the greatest sales decline in comparison to last year, dipping 18.5 percent. Similarly, San Jose, California, and West Palm Beach, Florida, experienced a home sales slump of 15.6 percent and 12.5 percent.