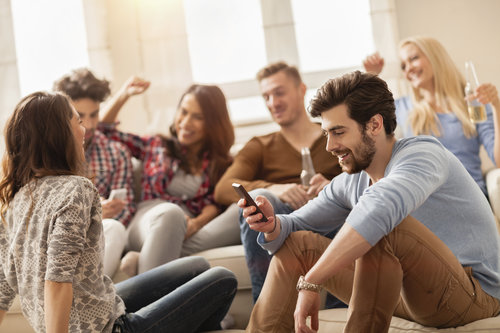 As millennials are expected to become the largest generation in history, it is no surprise the population's location dynamic has been shifting. With Generation Y making up most of the labor force, millennials are following jobs that are relocating to urban locations and are flooding the residential areas in or surrounding the cities. 
Chicago is no exception as the city is one of the top trending urban areas. RentCafé ranked Chicago ZIP code 60661 as No. 1 in their list of ZIP codes with the largest share of millennials in the country. The ZIP code is located in the West Loop neighborhood and has approximately 6,800 millennial residents, which is around 73 percent of the area's population.
Chicago ZIP codes 60654 of River North and 60642 of Goose Island were also listed as No. 17 and No. 18 on the RentCafé list. River North had 61 percent share, with 10,500 millennials, while Goose Island had a 60 percent share with 11,700 millennial residents.  
"The ZIP is as close as it gets to business without actually being in the Loop, and has only recently been turning into a more residential area, booming with new apartment developments," said Nadia Balint, author of the RentCafé article. "As a consecrated millennial hub, Chicago's urban core is increasingly becoming the location of choice for large companies looking to relocate to be closer to this generation." 
Seven Chicago locations were also recognized on a separate RentCafé list of the top 20 ZIP codes with the largest millennial populations: 
No. 2 – Lakeview ZIP code 60657 with 41,500 millennial residents

 

No. 4 – Logan Square ZIP code 60647 with 40,600 millennials

 

No. 5 – Irving Park ZIP code 60618 with 37,100 millennials
No. 6 – Lincoln Park ZIP code 60614 with 36,300 millennial tenants 

 

No. 7 – Chicago Lawn with postal code 60629 with 35,700 millennial residents

 

No. 17 – Pilsen Chicago ZIP code 60608 with 31,400 young residents

 

No. 18 – Lincoln Square ZIP code 60625 with 31,200 millennial residents

 
In terms of which cities across the country are trending with millennials right now, Los Angeles and Manhattan are still top spots for the age group. Denver is also a hot spot with four areas making the top 20 ZIP codes with the highest increase over the five-year period. 
RentCafé classified millennials, also referred to as Generation Y, as the population born between the years of 1977 to 1996. It used the U.S. Census population estimates to calculate the ZIP codes with the highest increases in millennial population by the highest number of total Generation Y residents and by the largest share of millennials within a 5-year time-period.