Bloomington-Normal Association of Realtors partners with MRED
by Morgan Mereday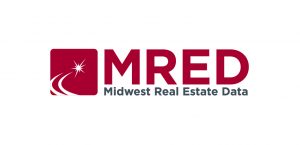 Chicagoland's multiple listing service (MLS), Midwest Real Estate Data (MRED), has welcomed Bloomington-Normal Association of Realtors (BNAR) as its newest association partner. BNAR is the fourteenth Realtor association to partner with MRED, obtaining one of the nation's largest MLS related services.  
Founded in 1921, BNAR now supplies resources to more than 500 real estate professionals in central Illinois' McLean County with the mission to, "provide services that ensure the professionalism and success of its members, while promoting real property ownership and protecting property rights in our communities." The Realtor association is responsible for the 170,000 residents within 65,000 households of the county's 70,000 housing units.  
"We're so thankful to the wonderful people at BNAR that made this happen and we're thrilled to welcome their outstanding organization as a valued Association partner," said MRED President/CEO Rebecca Jensen. "BNAR's Board is forward-thinking and dedicated to doing what's best for their members. This is absolutely a great move for everyone involved." 
The partnership between BNAR and MRED will increase the number of local and regional complete service offerings and will encourage further innovation. BNAR members will gain MRED's MLS, relevant products and services, training courses, and well recognized customer services. The two organizations have started collaborating on incorporating MRED's contributions to the additional real estate professionals.  
"The BNAR leadership has researched different MLS merger options over several years. They, along with our membership, concluded that MRED was the best option based on their services, products, expertise, and excellent reputation," said BNAR CEO Diane Cote. "MRED is the one of the leading MLSs in the country and the partnership we have created is an incredible asset for our membership. MRED has been transparent, communicative, and easy to work with through this entire process. We are thrilled to be a part of such a well-respected and forward-thinking group."