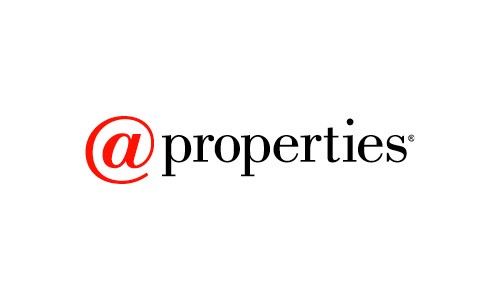 To meet increasing demand in the Chicago-area housing market, @properties has announced the opening of four new offices: West Loop, Logan Square, Gold Coast and Wilmette.
West Loop, 1023 W. Fulton Market: Located just across from Google's Chicago headquarters, the newest West Loop office will be equipped with agent desks and meeting space, along with high-visibility brand exposure on one of the city's most dynamic streets.
Logan Square, 2291 N. Milwaukee Ave.: This new location will serve as a home base in one of Chicago's newest real estate hotspots. Opening in October, this office will have convenient access to rapidly growing communities such as Avondale, Old Irving Park and Humboldt Park.
Gold Coast, 1 E. Delaware Pl.: The second Gold Coast office will open in August in response to significant growth in the area. "The State Street office is a cool gathering/meeting spot with a boutique-y vibe, but the reality is we have had a need for more agent desks in the Gold Coast for some time. Delaware gives us that capacity," says @properties co-founder Thad Wong.
Wilmette, 1100 Central Ave.: This new office is located in the heart of Wilmette's central business district and will be opening in early September. "While we have been doing business in these communities for years, as a locally-owned company, we have always believed in the importance of bricks and mortar. The timing is ideal to put a few more pins in the map to better serve our agents and clients," says @properties co-founder Mike Golden.
@properties achieved over $9 billion in sales volume and had the area's top four offices for 2017, according to Real Data.