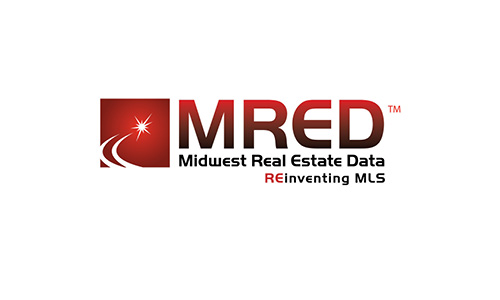 Midwest Real Estate Data (MRED) updated its rules and workflows around commission figures June 4 in response to feedback from industry stakeholders, effectively undoing a policy set in place last year.
According to a May 1 blog post from MRED, the MLS system will once again include the option to calculate compensation based on net sale price. Another MRED statement clarified that the definition of net sale price for the purpose of calculating commissions paid to agents, brokers and other third-parties involved in a transaction.
"You want your commission amounts to be more definite," the blog post from MRED began. "We heard you and we're making it happen!"
The complications around commission policies stem from MRED's role as a "hybrid" MLS, according to John Matthews, chairman of the board at MRED and managing broker at Baird & Warner. That requires striking a balance between national standards and the needs of brokers and agents throughout the Midwest.
"In reviewing MRED's rule, it was noted that the National Association of Realtors (NAR) requires its Association-owned MLSs to adopt compensation rules that base compensation off a percentage of the gross sales price or a flat fee, and leave it to the local MLSs to add an option for Net Sale Price, but only if that term is clearly defined in the MLS's rules," Matthews said. "MRED is not a NAR MLS and not bound to apply its MLS rules."
Therefore, MRED's new policy on listings commission met both sides in the middle — it reinstated the option to calculate compensation based on net sale price while clarifying the definition of that term. It also left in place the option to calculate compensation based on the gross sale price or a flat dollar amount. The decision to do so was made after discussions with stakeholders from every perspective, Matthews explains.
"We received a great deal of feedback from our brokers that the initial removal of the net sale price option was not attractive, including because it would reduce brokers' ability to negotiate on their clients' behalves," Matthews says. "After discussion at an MRED open board meeting and from a forum of subscribers, a new policy was written that maintained all three options — gross, net, and fixed amount — and clarified the net sales price definition in an effort to reduce post-closing disputes over the amount due."
An FAQ posted along with MRED's May 1 announcement goes into further detail on the definition of net sale price, which is generally "the gross sale price minus amounts to be credited or paid to the buyer as reflected in the initial contract," according to MRED. The FAQ also provides additional context into the initial removal of the net sale price option and the developments that followed, providing more transparency between MRED and its users.
"So far, MRED has received few complaints about the revised policy, and comments have been mostly positive," Matthews says.
Changes to commission practices in the MLS and the discussion surrounding those changes are timely considering the reality of a hot housing market. A recent report from RE/MAX found that U.S. home listings lasted just 46 days on average before going under contract. With buyers and sellers intent on completing a transaction quickly, concessions made at the last minute may only complicate the closing process further, not to mention increase pressure on agents.
"These clarifications ensure all parties involved in a transaction know what they will be compensated," MRED said in its blog post.