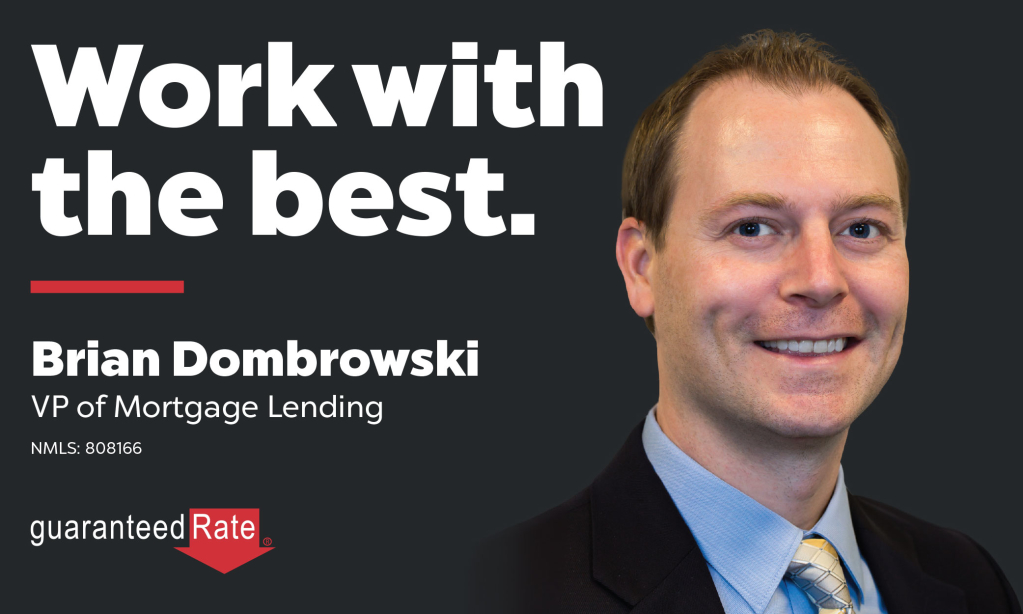 Brian on what makes him the preeminent expert in the Chicagoland market:
Chicago is a tricky place to do business. We have strict contingency periods here that we must adhere to in order to keep buyers and sellers satisfied on the path to closing. Most other cities and states look past attorney review period and mortgage contingency as mere formalities. In Chicago, these contingency dates are crucial.
The best loan officers base their success not by hitting closing dates, but by hitting contingencies and we do it better than anyone else. It's creating a system of checks and balances to ensure we are protecting our customers from start to finish and not jeopardizing their earnest money.
Let's not forget Chicago is a major condo market. Knowing what can and can't get done is the utmost importance in being able to guide our clients and their customers towards the finish line without any unforeseen hiccups.
… on how his market expertise makes life easier for real estate agents he works with:
My goal is simple; take as much stress and uncertainty out of the home buying process as humanly possible. Real estate agents put so much time into showing buyers properties and submitting multiple offers until one bites. The last thing I want to do is have them worry about that deal unraveling due to circumstances that could have been prevented up front had the lender done the extra leg work.
In the end, my job is to set proper expectations and provide an open line of communication with all parties (customers, agents, attorneys) to ensure everyone is happy from start to finish. We create customers for life by being the best of the best. My agents know this when referring a client to me.
… on the tool within Guaranteed Rate's platform that helps agents the most:
It's sort of like asking which child you like the best because it's such a tough question to answer. There are so many tools at Guaranteed Rate that I didn't have with any of my former employers. Digital Mortgage tightens up the mortgage process without losing that human touch. Let's face it, sometimes you just need to be able to pick up the phone and get answers immediately. That's where it comes down to the structure of the company and the work ethic of the loan officer.
Digital Mortgage creates a unique, user-friendly experience that helps to eliminate the request for duplicate documents from a borrower and provide a streamlined approach to updating customers, clients, attorneys and title companies. It really is a game changer!
… on his strategy for addressing agent concerns:
My motto has been the same for the past 16 years. If you are working, I am working. My clients know that I am available day and night and even on vacation. It is a service level agreement that I have set with myself and my referral partners to know and expect the highest level of concierge service. I also admit when I don't know the answer to something.
I will never say yes, unless I am 100% certain the answer is yes. That means I'll do that extra leg work up front to verify we can accommodate the terms before we take the deal or before the agent takes a listing.
… on why agents choose Brian and his team at Guaranteed Rate.
It really comes down to a few things. Reliability – when I say a buyer is good, a buyer is good. Period. I consistently deliver timely closings. I'm willing to go above and beyond to make a deal come together. My availability is unlike anyone else in the business. Finally, I'm a true partner. I think about an agent's success and income as much as my own.
… on the importance of referral partners to his business:
I live and die by my referral partners. I don't have a bank or a specific real estate company feeding me leads. It's all about my referral partners. I tell them every time we speak that if they need anything to let me know. I mean it too! Anything they need and I will bend over backwards to accommodate as long as it is compliant and ethical.
—
If you're interested in learning more about working with Brian & Guaranteed Rate, please go to Rate.com/BrianDombrowski, call 773-945-6148, or email Brian.Dombrowski@rate.com.  NMLS: 808166. Guaranteed Rate NMLS ID: 2611