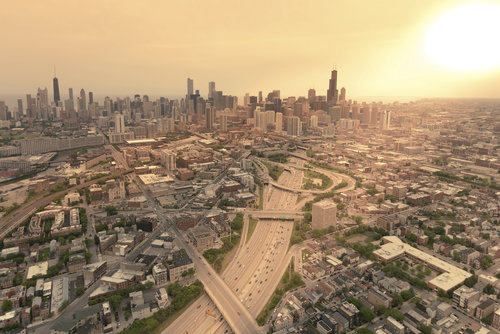 Chicago was ranked the second best large city in the United States, according to a recent study by Resonance Consultancy.
The ranking is based upon six main categories: place, product, programming, people, prosperity and promotion, and analyzes 28 different factors within each. The methodology also used ratings and reviews across platforms such as TripAdvisor to rank the cities' best qualities.
"Programming and culture keep locals and visitors hopping, while robust infrastructure facilitates exploration. But it's the affordability of life here that keeps Chicago excited about the future," according to the study.
Chicago was ranked first in conventions and second in nightlife above all other large cities. What keeps the city's real estate scene going is the desire of young people to live among the various tech giants and vibrant neighborhoods.  The city offers many dining and drinking options, museums and convenient public transit.
Because of its delivery of winners for 23 out of 24 years, Chicago was selected in 2015 to host the James Beard Awards ceremony after 25 years of being hosted in New York. Chicago is slated to continue hosting the award ceremony until at least 2021, if not longer.
"In the war for talent, when the day is done, companies want to recruit talent and want them to have a good place to live," said Andrea Zopp, the new president and CEO of World Business Chicago, a non-profit economic development group, and former deputy mayor and chief neighborhood development officer for the City of Chicago.
| | | | | | | |
| --- | --- | --- | --- | --- | --- | --- |
| Rank | City | Place | Product | Programming | Prosperity | Promotion |
| 1 | New York | 1 | 2 | 1 | 1 | 1 |
| 2 | Chicago | 15 | 1 | 2 | 11 | 3 |
| 3 | Los Angeles | 7 | 3 | 3 | 20 | 2 |
| 4 | San Francisco | 9 | 17 | 5 | 2 | 5 |
| 5 | Las Vegas | 3 | 4 | 4 | 36 | 4 |
| 6 | San Diego | 2 | 29 | 9 | 18 | 9 |
| 7 | Houston | 40 | 5 | 6 | 12 | 10 |
| 8 | Miami | 5 | 14 | 16 | 41 | 6 |
| 9 | Seattle | 16 | 22 | 7 | 3 | 13 |
| 10 | Boston | 13 | 16 | 17 | 17 | 11 |