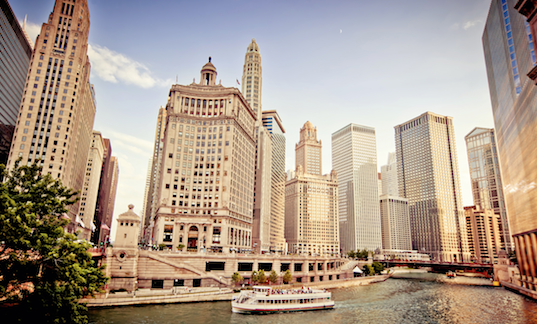 Homebuyers are out in full force as home sales and prices around Illinois rose this April, according to Illinois Realtors.
Illinois home sales, which include single-family homes and condominiums, totaled 14,478 of homes sold in April. The home sale total increased 1.9 percent compared April 2017, when only 14,202 homes were sold. The median statewide price in April rose 5 percent, compared to April 2017, from $200,000 to $210,000.
There were 51,527 homes for sale in total housing inventory, which is down 10.4 percent since April 2017, when 57,537 homes were on the market.
On average, it took 54 days to sell a home in Illinois this April, which is down seven days from April 2017.
"April traditionally marks the beginning of the spring selling season, and this year we saw sellers reap the benefit of tight housing inventories in many areas of the state," said Illinois Realtors President Matt Difanis. "Although we saw many more properties on the market in April, the surge is nowhere close to meeting consumer demand."
Home sales in the Chicagoland metro area also saw increases, with 10,535 homes sold in April 2018. This is up 2.1 percent over last April's 10,315 homes sold.
The Chicago metro's median price increased 3.3 percent to $250,000, compared to the April 2017 median price of $242,000.
Chicago's year-over-year home sales increased 0.1 percent compared to last year with 2,649 sales in April while the median price for a home in the city of Chicago was $309,950. The median price increased 4.2 percent compared to April 2017, when the average price was $297,500.
"The Illinois and Chicago housing markets continue their modest upward trends. While the effect of rising mortgage interest rates has yet to be felt, consumer sentiment remains strong. For Illinois, job growth remains way behind the national rates and this sluggishness is reflected in the more muted growth of housing sales and prices," Geoffrey J.D. Hewings, director of the Regional Economics Applications Laboratory at the University of Illinois, said.