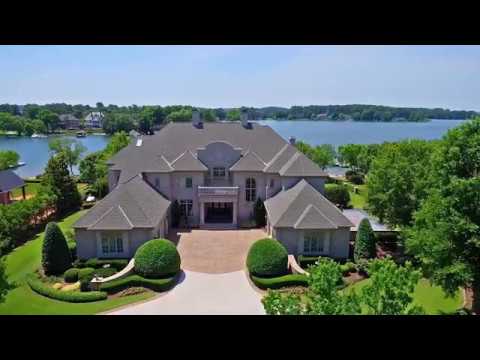 Famous movie mansion
Be ready to get all jacked up on Mountain Dew, because Ricky Bobby's mansion is for sale. Priced at $4 million, the North Carolina mansion was used in the filming of "Talladega Nights: The Ballad of Ricky Bobby" starring Will Ferrell. Located in Lake Norman, it features five bedrooms, six full baths, and 1.3 acres of waterfront property. You'd better be faster than a NASCAR driver to catch this listing before it's sold!
A spiritual retreat
If you're searching for a home with a spiritual side, take a look at this 10-acre estate in Jemez Springs, New Mexico. An hour away from both Albuquerque and Los Alamos, this idyllic 3,000-square-foot residence designed by architect David Yarborough has a unique feature: a Buddhist chanting room. Outside the estate are perennial gardens, hot springs and waterfalls — an ideal landscape for hiking. Available for $925,000, this isolated desert home is the perfect spot for those seeking spiritual peace and harmony.