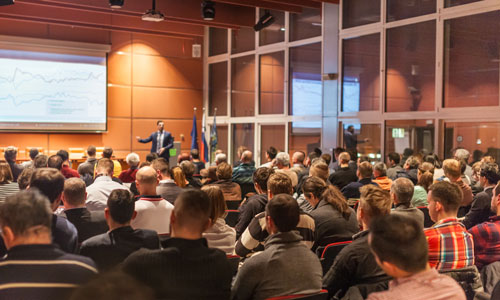 The world of real estate is constantly changing and evolving for agents — from the technology they can use to improve their business to the options they have when choosing a franchise.
The National Association of Realtors recently released its biannual Residential Franchise Report for 2017, which collected self-reported information from franchises across the country as of April 1, 2017. This includes information about the number of offices and associates across the country, as well as information about their business models and fee structure.
Which franchises saw the most drastic changes from the last report?
Engel & Volkers North America saw the biggest increase in offices around the country, from 55 in 2015 to 133 in 2017. The large jump in the number of offices also means more personnel, with an increase from 835 brokers in 2015 to 2,305 in 2017.
NextHome expanded from 100 brokers in 2015 to 1,400 in 2017 — the largest increase among franchisors (1,300 percent). The company began franchising in 2015 and doubled its offices in this time from 100 to 200.
Tennessee-based company Crye-Leike Franchises saw some of the biggest declines over the past two years. Its number of offices decreased 75 percent from 115 to 29, and its number of brokers fell 89 percent from 3,000 in 2015 to 320 in 2017.
How did some other large franchises fare?
The largest franchises in the country continue to grow in both number of brokers and number of offices.
Keller Williams grew its number of offices by 12 percent and its number of agents by 38 percent, adding 41,000 more brokers to reach nearly 150,000. The company currently sits in the top spot for number of total agents.
Coldwell Banker saw a small dip in the number of offices nationwide, from 3,047 to 2,200. However, it still saw a rise in its number of brokers over the last two years, growing from more than 86,000 to 89,000.
Having opened in 2013, Berkshire Hathaway HomeServices is relatively new to the franchise market compared to the other major players, but the company is quickly gaining traction. It saw double-digit percent increases in both offices and brokers, growing 25 percent in offices over two years and 22 percent in brokers, with nearly 8,000 additional brokers in 2017.
Similarly, EXIT Realty USA began franchising in 1999 and now boasts around 25,000 brokers, a 9 percent increase from 23,000 in 2015. Its number of offices across the country has grown 11 percent from 458 to 510.