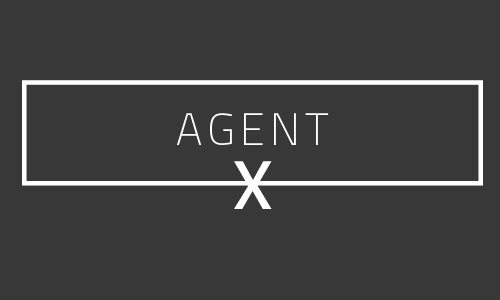 There are a lot of reasons some agents work harder than others. There are agents who are in it for the money, and then there are those weirdos that do it to help as many people as possible. Others work hard for the fame, as well as the fortune. Fame starts right here with getting your face in the pages of this magazine, and getting an invite to the CA Top Producers shindig on Feb. 27. For me, it's an all-of-the-above type of thing, which is why it's so hard to hide my identity. I want you all to know who I am, because the money is nice, but I may like the attention even more. Believe me, I get plenty of attention as it is, but imagine how much I'd get if you knew who I was! Literally mobbed on the streets is my guess. So turn to the cover story, take note of who came out on top, and then go back to work and see if you can get your mug in here next year.
Now for some top gossip! Greg Pekarsky of Vesta Preferred and his wife welcomed a baby girl recently! Rumor has it Greg was thinking about the name Vesta, but his wife wasn't on board. I'm still waiting for that card that comes in the mail announcing the birth so I can share the name with you. I'm sure it's coming soon. Right, Greg?
A lot of agents made their way to the Chicago Auto Show's First Look for charity. I'm not sure if they wanted to do a good deed or they were just in the market for a new car. I'm guessing a little from column A and a little from column B.
Draper and Kramer held its annual office chili cook-off! As always, I heard there weren't enough vegetarian options. You'd be amazed at how great chili can turn out with that fake meat stuff. The cows thank you.
Our fearless editor Rincey Abraham attended the Keller Williams family reunion in Anaheim, California (home of Disneyland and No Doubt), where associates gather with thousands of top agents and leaders for four power-packed days of networking and training. The power-packed part was on the invite; I still need Rincey to confirm if that's what happened.
Not too many events, maybe because folks have been hiding under the pile of snow dumped on us from above. It wasn't quite a snowpocalypse, but there was certainly a lot of snow. On Feb. 20, the folks at @properties hosted a private preview for its new Park Place Glenview development. Drinks were provided by Ten Ninety Brewing Company and tasty tacos were supplied by Riobamba. I had about 12. Tacos are small, so don't judge.
More winter birthdays, but we're getting dangerously close to spring. Beth Repta celebrates on March 3, while Jim Psyhogios gets to try to explain how to pronounce his name when showing his ID for a birthday drink on March 6. David Cieslak celebrates on lucky number 7, while Katrina Schmitt and Landon Harper, both with great reality TV names, share a March 10 b-day. And a special shout-out to our very own Steven Logan, who gets to party on March 10.