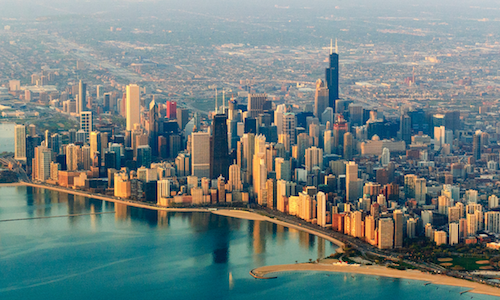 Midwest Real Estate Data (MRED) has signed a multi-year license with Remine, a big data and predictive analytics platform designed to help agents identify new market opportunities, according to a press release from both companies.
According to the company's website, Remine analyzes property records, consumer data and other market information to "accurately predict when a property is most likely to sell, and when a buyer is most likely to buy." The platform is delivered exclusively through the MLS, and more than 40,000 customers in the Chicagoland area will have access through this agreement.
"MRED was named a finalist for the 2017 Inman Innovator Award. We pride ourselves in providing our members with the best and most innovative technology. We see Remine as paramount to continuing these efforts," says Rebecca Jensen, MRED President and CEO. "We are excited to provide MRED customers with this transformative business tool that allows agents, for the first time, to access merged consumer and property data visualized on a map. We can't wait to launch!"
"We are thrilled to partner with MRED as they continue to provide forward-thinking technology that empowers their customers. MRED agents are joining an emerging agent base that now has the data and tools to find new, off-market opportunities to grow their business right within Remine's unique platform," says Jonathan Spinetto, Remine COO and co-founder.
Remine has also partnered MLS platforms and Realtors' associations in Alaska, California, Florida, Michigan, Texas and Utah.