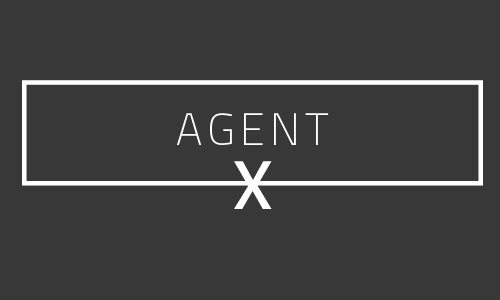 We've heard it said many times, and I think it can be attributed to my good friend Benjamin Franklin: "The only thing certain in life is death and taxes." No, I didn't actually know Mr. Franklin, but I'm a fan of his work, so I consider him a friend. Not only are taxes certain, but when it comes to property taxes, they seem to just keep going up and up and up. As usual, get your facts in the cover story and I'll stop talking about the Founding Fathers. Let me help lighten your load with some good ol' fashioned gossip instead.
We've got another mover and shaker in the world of Chicagoland real estate: Stephen Hnatow, who picked up and scooted over to Keller Williams recently. I can't help but wonder if it's because he got tired of everyone spelling his name wrong. I had to double-check it a few times myself. As for pronouncing that name? Forget about it. Congratulations and best of luck to you, Stephen!
Speaking of Keller Williams, Tony Mattar from the Lincoln Park office has been hinting that he's got a big announcement coming soon. I've got the inside scoop, and it looks like a team is being formed that will also include Kim Howard and her husband, Joe Howard. Just remember, Tony, there is no "I" in team. However, there is an "I" in Kim. Give that one some thought.
Josh Lipton and his wife are expecting a little mini tea leaf! Or rather, they're expecting a baby girl in August. They recently shared the big announcement on Instagram with the cutest little cookies that had messages like "baby girl," "Lipton," "Daddy's girl" and "August." I guess they didn't want to put "mini tea leaf" on a cookie.
Carrie McCormick of @properties wants to make sure that everybody knows her name. She placed a giant 5-foot-high wrap banner around some new condo listings in Lakeview. I wish I could give you the address, but I was pretty much blinded by the banner and the sheer size of Carrie's name. That's the way to do it, girl! The best way to make your name unforgettable is to make it life-sized!
Mike Zucker of Peak Properties raised money for juvenile diabetes at the Rock the Cure event at Metro, and Agent Publishing proudly served as a sponsor. Michael Franti performed to an audience full of real estate folks supporting the cause.
Love is in the air! We are celebrating Valentine's Day this week, but first let's give a few special birthday shout-outs to our February friends. Make sure to give Laura "Loving" Gaan a big old hug on her Feb. 12 birthday. Merry Jewel celebrates on Feb. 14, so buy her some heart-shaped balloons. Send Debra Kaden and Alice Chin a bouquet of flowers on Feb. 18, and do the same for Lewis Jones on Feb. 19. Give Ginger Downs a Hallmark greeting card on Feb. 21 and another to Kevin Kelly on Feb. 22. Then, share a box of chocolates on Feb. 23 with David Kasprisin, Graham Allen and Jill Hare. Finally, hire a barbershop quartet for Donna Crane, who celebrates on Feb. 24.