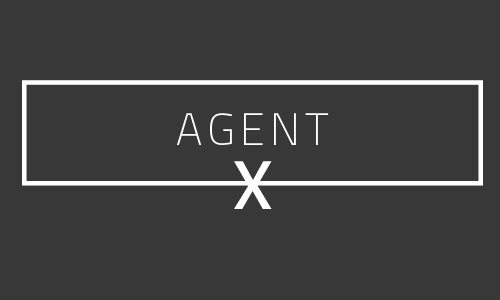 No one can actually predict the future, aside from my Aunt Trudy, of course. I'm sure everyone has an aunt like Trudy who can read tea leaves and tarot cards and tell you somewhat accurately what the future may bring. But does everyone else's Aunt Trudy spend hours in front of the Home Shopping Network ordering miniature dolls? Either way, she's got a knack for being pretty accurate about what will happen in the upcoming months, and while I suggested the editors reach out to her for some predictions, they opted for the "experts" and "big cheeses" in the cover story instead. At least they are still asking the right person about real estate gossip.
Since last issue, even more agents have moved to Compass, including Amy Duong Kim, Katherine Malkin and Melanie Giglio-Vakos. If that weren't enough, Jeff Lowe and the rest of his group packed up their belongings and moved over to Compass as well. Someone must be doing something right over there, as there are a ton of great-looking headshots on the webpage. I'm really hoping everyone who makes the switch gets a free compass for their trouble, but this has not been confirmed.
Turns out Phil Byers has finally lost it. I caught a slow-mo video of him whipping his hair back and forth with the caption, "Forgot my hair product today." Phil does have a nice head of hair so I can't really blame him for showing off those locks.
A lot of agents were spotted taking in the Jay-Z concert at the United Center recently, and you have to suspect a few of them were hoping to get a glimpse of Queen Bey while in attendance. (I wouldn't say that's the only reason I was there, but I'm not afraid to admit it was a huge part of it.) Naturally, Tommy Choi was in attendance. He had great seats and was able to rap along to most of the hits.
The @properties team held its holiday party on Dec. 8. No word on whether anyone went home with Rolexes this year. That same night, WCR held its West Suburban Gala. I can't lie to you fair readers: I'm actually writing this on my tropical island. Once December hits, I have to get out of the frozen tundra that is my home city of Chicago. So I didn't go to the gala, and the person I sent to cover it had too many cocktails. My spy sent me something about fancy dresses and somebody's arm candy, but I couldn't make heads or tails of anything else. The holiday party season has begun!
Winter birthdays! It's always a minefield having a December birthday, what with Christmas, Hanukkah, Kwanzaa and New Year's all so close together. Be sure to give these December babies the attention they deserve, please. Rafay Qamar and Kathleen Malone will celebrate their big day on Dec. 19, and Jeff Lasky will toast with eggnog on Dec. 20. Walter Krajewski will supplement his hot cocoa with something special on Dec. 22. Jeff Metz and Kit McFarland share a Dec. 27 b-day, while JoAnn Sworan and Jennifer Evans barely missed NYE by being born on Dec. 29. Happy holidays everyone! I'll see you next year!