Agent X: Playing nice
by Agent X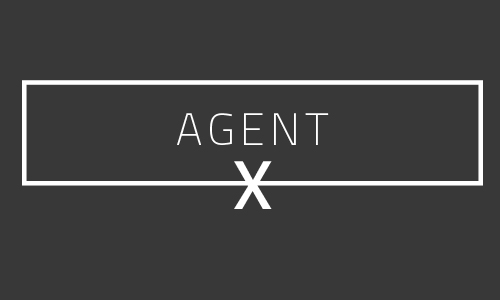 Not all agents are as likable as me, so when you run into some that aren't as appealing, the true test of your abilities is to still play nice. If you think this business is just about buying and selling houses, you've got another thing coming. Part of the reason I do this column anonymously is because if people knew who I really was, they wouldn't tell me anything, and they also wouldn't like me as much for spilling their secrets.
Some moving, shaking and merging going on lately, just in time for the holidays. First, Ryan Hill Realty has merged with Century 21 Affiliated. Joe Siciliano has left Coldwell Banker, and will now be the new managing broker at Compass as it find its way to the Chicago market. The Lowe Group led by Chicago's top-selling agent, Jeff Lowe, will be joining him there as well. And speaking of Joes ending in "iano," heavy hitter Joe Catalbiano left Guaranteed Rate and brought a team of people over to BeMortgage. On that team is another Joe, Mr. McBreen himself.
Dan Kieres finally took the plunge and got Lasik surgery. But it wasn't just because he didn't want to bother with glasses; he actually needed to have it done for legit reasons. Did you see the pictures he was sharing of his unbalanced pupils? It was so wacky I was going to offer to pay for the surgery myself. I know he was kind of nervous about getting it done, but don't worry: We're all behind you, big guy!
Related Realty got into the festive spirit this year by handing out turkeys to its construction workers on all company sites as a thank you for "turning their vision into a reality." Can't make a joke about charity, so this is really just more of a sharing of information tidbit.
Nate Binkley and John Vossoughi were spotted having a lunch date at 3 Greens Market in River North, and as far as I can tell, their method of tooling around town involved a roofless Jeep. Since the weather barely hit a high of 25 degrees that day, I'm not sure what they were thinking.
The events are slowing down a tad as folks get ready for the holidays, but there are still plenty of opportunities to get your party on. The Chicago Association of Realtors YPN hosted its annual Casino Royale event. It's a somewhat secretive party, so I'm not really allowed to talk about it. Of course I was invited, even if I don't necessarily fit the "y" in YPN. I can tell you that I saw gambling, tuxes and Tommy Choi. The rest I'll just leave up to your imagination.
Meanwhile, on Dec. 2, Main Street Realty started the season off right with a holiday cruise. I'm not going to lie, but I missed the boat on this one. But I did hear that a great time was had by all.
Winter birthdays are here! Kevin Dembinsky celebrates on Dec. 4, while Mike Jones will party down on Dec. 6. Kelly Maguire, Barbara O'Connor and Andy M. Shiparski are birthday triplets on Dec. 8. Michael Bauknecht raises a glass on Dec. 16, and the next day on Dec. 17, Mike Sato gets to be the belle of the birthday ball.