A recent report from ATTOM Data Solutions shows that the national median down payment percentage is at its highest in three years.
ATTOM Data Solutions recently released its Q2 2017 Residential Property Loan Origination Report, which found that homes purchased with loans in Q2 2017 saw median down payments of $18,850, which was 7.3 percent of the median price of the homes purchased. This is up 6 percent from the previous quarter and 5.9 percent from Q2 of last year.
"Higher competition among home purchasers, often times involved in multiple-offer situations, is hampering the abilities of potential borrowers to leverage low-down payment loans such as FHA and VA financing options," Michael Mahon, president at First Team Real Estate, said to ATTOM Data Solutions.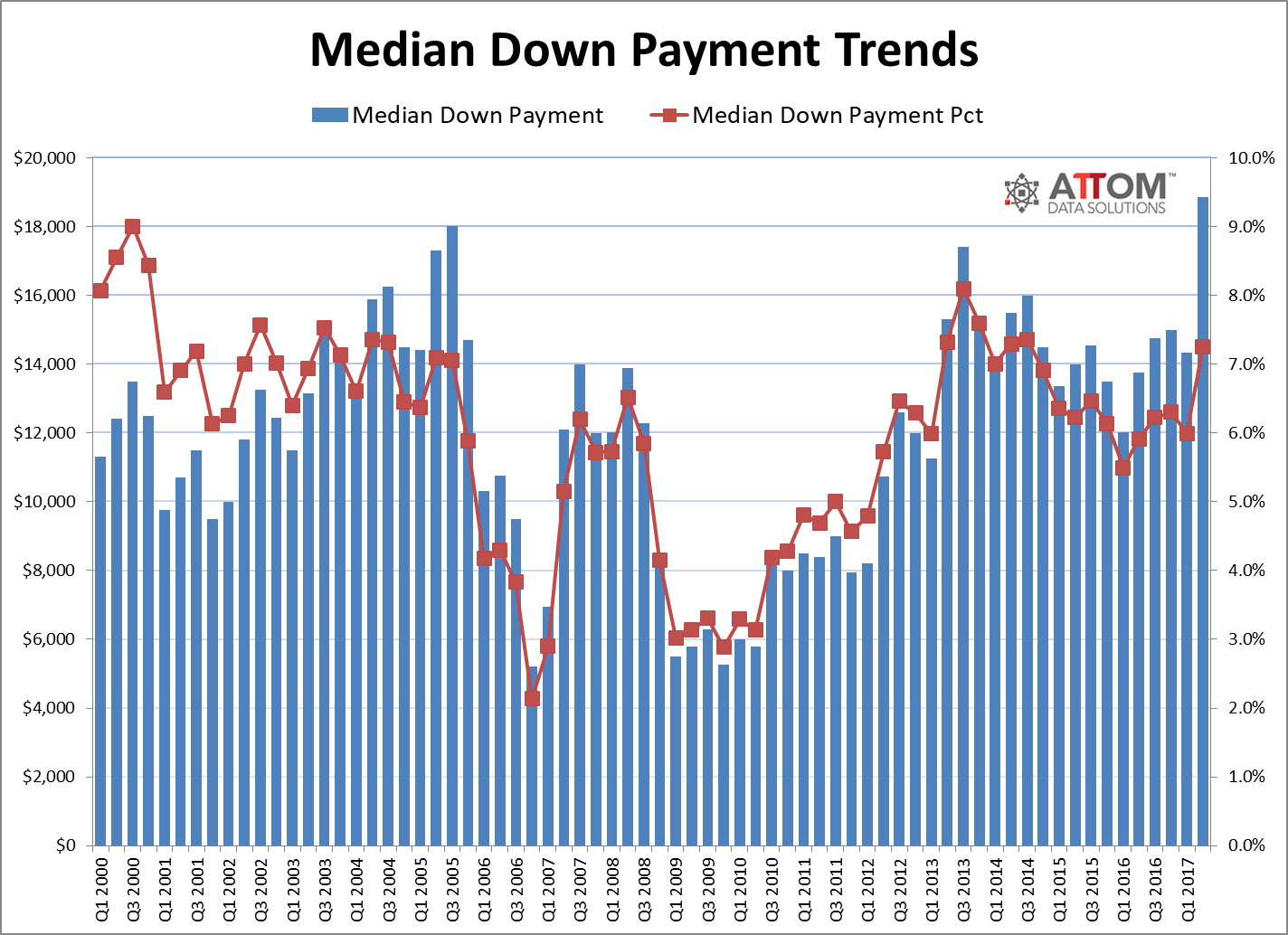 This quarter's report also showed approximately 23 percent of all homes bought in Q2 had co-borrowers, which is when there are multiple, non-married, borrowers listed on the deed or mortgage. This is up from 21 percent in Q1 2017 and 20.5 percent of Q2 2016.
"Homebuyers are increasingly relying on co-borrowers to help with home purchases, particularly in high-priced markets where sizable down payments are necessary to compete," Daren Blomquist, senior vice president at ATTOM Data Solutions, said in a press release. "This rising trend in co-borrowing is helping to eke out increases in purchase loan originations despite affordability and supply constraints."
The Q2 2017  report showed that 2,033,296 loans were originated on U.S. residential properties. While Q1 2017 saw the lowest number of loans in three years, this quarter's 27 percent is still down 12 percent from Q2 2016.