Lending some more gossip
by Agent X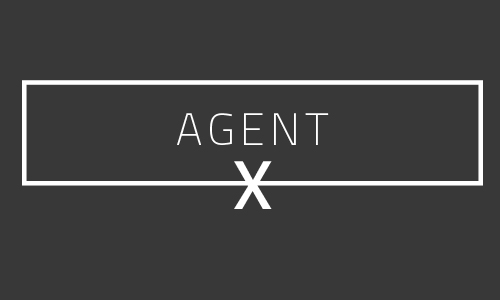 Labor Day has passed us by, so put those white pants away for the season and whip out the fall gear. While you're at it, call up your favorite lenders and take them out for a drink. Or invite them out for a cigar, a round of golf or a shopping spree. Whatever it is that you decide to do, make them feel special, and then they'll toss so many clients your way.
Speaking of lending, Compass Mortgage is opening a new office in the West Loop at 954 W. Washington. How can you tell that compasses and scales are intelligent? Because they're all graduated. It's a smart-person joke, so impress your friends and pretend you get it.
I feel warm and fuzzy inside when I hear about fellow agents doing good deeds. I donated an obscene amount of money to help hurricane victims in Houston, so you should do the same. You don't even have to brag about it. I'm keeping the sum a secret (hint, there were lots of zeros).
Lewis Jones was recently showing off his marriage license. That was the easy part; now he actually has to get married.
Mike Opyd and his wife Lindsey are having twins. In case you weren't aware, that means two screaming babies at one time. That's double the sleepless nights, double the laundry and double the diapers.
Sam Jenkins and his wife Carly welcomed a little girl, Olivia, last week. Congrats, Sam!
Nick Libert is heading to Greece for some R&R with his hubby, and Amir Syed finally returned from his stint in the same country. With all the pics Amir was sharing online, it felt like he was gone for months. Don't get me wrong, there were some beautiful pictures — but I want Amir to know that sometimes less is more.
Lauren Traficanto was spotted at the Stranger Things pop-up location in Logan Square at Emporium. There are so many parts of that sentence that I don't understand, but like the compass joke, I'm going to pretend to know exactly what it means.
A few agents made it out to see Depeche Mode at Hollywood Casino Amphitheater, and I noticed a number of folks heading to the Wintrust Cubs game on Sept. 1. The Cubs must also like lenders, because they beat the Braves 2–0.
Lots of fall birthdays, most likely because folks were trying to keep warm way back in January if you know what I mean (wink, wink, nudge, nudge). Sara Hulsebus, Reno Manuele, Bobby O'Reilly and Dan Gjeldum all share a b-day on Sept. 12, while Paulette Rodriguez and Cory Robertson can party on the 13th. Michael Cozzi will get cozy with friends on Sept. 15, while Mo Dadkah and Lori Wyatt celebrate on Sept. 16. Carol Best should get the best of everything on Sept. 18, and then Evelyn Fred and Teresa Ryan, two more gals with a dude's first name for a last name, share a Sept. 19 birthday with Julie Heron and Anne Hartnett. Last but not least, Jessica Kern and Bill Knapp celebrate on Sept. 20.