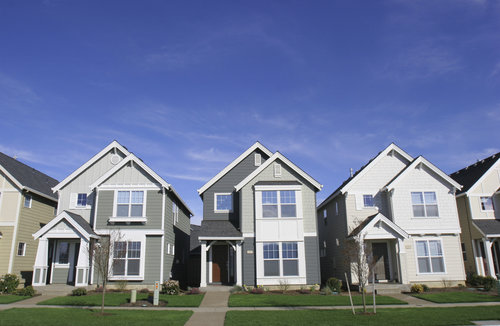 Home sales in metropolitan Chicago increased in May and nearly reached pre-recession highs despite a decline in home inventory, according to a RE/MAX report released last week.
The data, collected by MRED, considered both attached and detached homes within Cook, DuPage, Kane, Kendall, Lake, McHenry and Will counties. According to the findings, sales transactions rose by 6.2 percent with 12,337 units in May compared to last year. The median sale price also rose by 6 percent, equaling $249,000.
These positive results signal a shift back to pre-Great Recession figures. The number of homes sold during May 2006 was 12,409 with an average market time of 85 days. Similar to today's $249,000 median sale price, May 2006's total equaled $250,000, according to the data.
Increases Across the Board
"Demand for homes remains strong across much of the metro area," Jack Kreider, Executive Vice President and Regional Director of RE/MAX Northern Illinois, said.
"Eventually, the decline in inventory levels should start to restrain sales activity, but that hasn't happened yet. Right now, it can be a challenging environment for buyers, but it's an excellent one for sellers. If you put your home on the market today at a realistic price, you can expect it to find a buyer pretty promptly."
Prompt is right. The data found the average time it took for a home to sell fell from 87 days in May of last year to 77 days in 2017. Such demand for on-the-market homes have contributed to the increase in home sales and sales price, experts said.
Attached and Detached Homes
RE/MAX found an increase in closed sales for attached homes by 9.4 percent this May compared to the same month last year while the average market time went down to 55 days. Median sales also showed improvement by gaining 5 percent and reaching $210,000. All but two counties researched showed double-digit increases for attached home sales with 2.5 percent in Will, 14.6 percent in Lake, 12.7 percent in Kane, 12.1 percent in McHenry, 10.7 percent in Kendall and 10.3 percent in DuPage.
Sales for detached homes rose 4.4 percent in May with 7,661 total units, according to the data. Median sale price also increased by 7.2 percent to $267,900 compared to last year's findings. There was a good kind of decrease in average market time for all Chicago counties, save one. However, median sale prices rose across all counties with Kane, DuPage and Lake leading increases by 11 percent, 9.7 percent and 9.4 percent respectively.
| | | |
| --- | --- | --- |
| Area/County | Total Sales | Percent Change |
| Metro Chicago | 12,337 | ↑6.2% |
| Cook | 6,674 | ↑5% |
| DuPage | 1,636 | ↑7.6% |
| Kane | 826 | ↑7.4% |
| Kendall | 321 | ↑14.6% |
| Lake | 1,137 | ↑3% |
| McHenry | 607 | ↑8.6% |
| Will | 1,136 | ↑10.6% |
| Chicago | 2,994 | ↑2.4% |