Chicago home sales off to a blistering start in March
by Joe Ward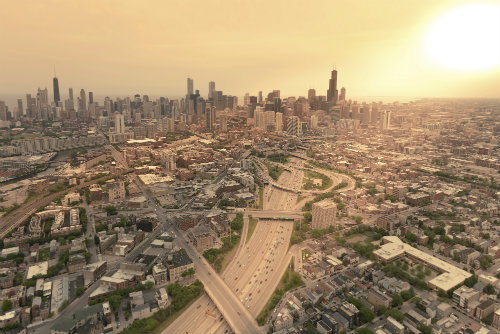 Chicago's hot start to the home-selling season continued in March, when units sold and median sales price both jumped significantly since last year. In fact, it was the strongest sales totals of any March and any first quarter since 2006, according to Builder Magazine and RE/MAX.
There were 9,556 homes sold in the seven-county metro area in March, a nearly 15 percent jump over March 2016 figures. Median price also jumped to $234,000, up 10.4 percent from last year.
March's strong numbers saved the first quarter of 2017. Home sales in the quarter jumped by 5.6 percent over the first quarter of 2016, Builder Magazine reported. This was accomplished despite January and February totals being down from the same time last year.
Why the boost?
Like nearly all housing markets in the country, Chicago is suffering through a historic inventory shortage. There were just over 40,000 homes for sale in March, a 13 percent slip from the previous year.
In a desirable market with a significant housing shortage, buyers are jumping at the chance to buy a house. That's part of the reason why the housing market is off to such a strong start.
"We expected a fairly robust early spring market, but the March results definitely surprised on the upside," Jack Kreider, executive vice president and regional director of the RE/MAX Northern Illinois network, told Builder. "Mild winter weather certainly helped bring out buyers, as did an improving job market and the prospect of gradually rising interest rates."
Home prices are up in part because of the competition among buyers, but there are other factors at play. Sales of distressed properties –  foreclosures and short sales – were just 13.5 percent of homes sold in March, Builder reports. Distressed sales made up nearly 22 percent of all sales in March 2016. Since those homes generally sell for less than other units, the median price for the market will rise when those particular sales fall.