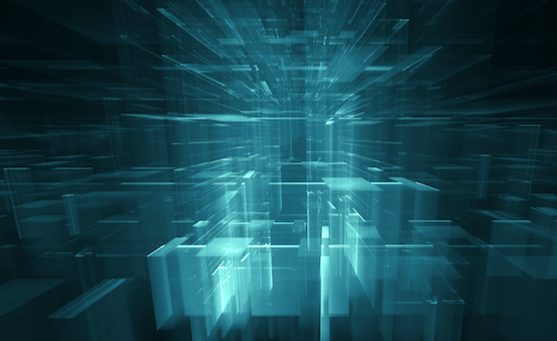 On Thursday, Jan. 26, the International Blockchain Real Estate Association (IBREA) hosted a meeting at the second floor of the NAR building on Michigan Avenue, all centered around a burgeoning technology called "blockchain."
The program's host, John Mirkovic, an IBREA representative and deputy recorder for communications and IT at the Cook County Recorder of Deeds office, started the discussion by explaining the importance of blockchains.
"If you were building a country from scratch, you wouldn't build it the way we have it now, with every county and state having its own system. You'd use blockchain," he said.
What is blockchain?
A blockchain is a database with a structure as described by its moniker: blocks of data strung together like a chain. The first blockchain was created as a means to track transactions of Bitcoin, a widely used digital currency that is encrypted and used online without the need of banks or credit cards. It is a means by which two parties can perform a transaction that avoids most fees and most regulations.
But while Bitcoin brought blockchain to fame, acting as a ledger is hardly the technology's sole application, as Mirkovic and the meeting's attendants were quick to point out.
"It will change everything," Mirkovic said, when asked how blockchain might change real estate.
A blockchain could streamline the mortgage process (as well as the securities bundling process); could be used to create the long-dreamed public-facing MLS; and could be a solution to fraud.
"It's easier in Cook County to steal someone's house than it is their Netflix account, because Netflix is password protected," Mirkovic said.
Illinois and NAR both see its potential
Illinois recently unveiled an initiative to encourage blockchain startups to open offices in the state. Mirkovic, who is also a part of the initiative, said that "Illinois is trying to be the most aggressive state in welcoming blockchain technology."
NAR is also taking steps to leverage the benefits of blockchain before it is widely adopted. Chris Cote and Dave Conory, both engineers at NAR's CRT Labs, were in attendance at the discussion, as was NAR Chief Technology Officer Mark Lesswing, who spoke briefly on the ways the association hopes to use the technology. Uses Lesswing mentioned included streamlining the transfer of continuing education hours between state associations, and keeping more authoritative records on members' service to the association (the example Lesswing gave was committee they may have served on).
The discussion ultimately raised more questions raised than it answered. But when it ended, everyone left with the singular certainty that blockchain, as Mirkovic said, is going to change everything.