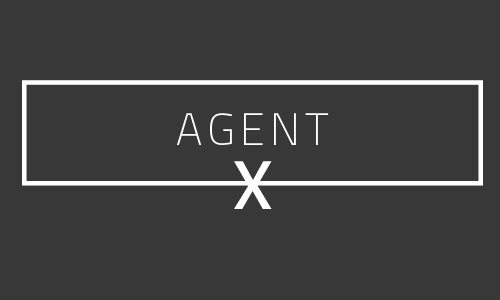 I'm pretty awesome at everything…except maybe modesty. So as you can imagine, I am the ruler of all negotiations. In every situation, I get what I want for my clients, but I also make the other party feel like they've won as well, even when they absolutely have not. That's the key to a great negotiation: fool the other party into thinking that the deal is just as beneficial for them as it is for you. Because we all cannot win, just negotiate the heck out of every situation, and make it seem like everyone has won. Now that you know, I may need to have you killed.
CA loves to get folks together, and on Nov. 9 the mag hosted a town hall with MRED at Prime & Provisions. Eighty real estate pros gathered to hear MRED's Rebecca Jensen, Jeff Gregory, Lynn Strantz and Jeff Lasky talk about what MRED has to offer. They also took some time out of their busy schedules to answer questions. The lively discussion included thoughtful comments from several agents, including Michael Shenfeld and Landon Harper.
Lunch seems to be all the rage lately, because the next day, Lexington Homes hosted a lunchtime event dubbed "A Taste of Lexington." The open house celebrated the grand opening of a new South Side rowhome community.
On Nov. 14, the techies and not-so-techies like myself headed to the Chicago Marriott O'Hare for the Xplode Conference. I spotted an xplosive Jeff Lasky selfie, and then the presenters beat us all up with some tough love.
Finally, someone decided to have a dinner party. Wintrust hosted the latest Chicago Agent magazine dinner series at Cooper's Hawk Winery & Restaurant on Nov. 16. Dinner and wine are the perfect pair, and that's all I remember from the event.
HBAGC handed out their 2016 Key Awards on Nov. 18. The Key Awards recognize excellence in housing design, architecture, interior merchandising, landscaping, landscape architecture and remodeling. The Crystal Key specifically recognizes innovation and creativity, and there is an award for the community of the year. Too bad they did not have a negotiation award, because that sucker would be mine.
Wintrust gets two shout outs, because they also sponsored "Master Your Market" with a panel of Keller Williams agents on 11/22. I have already mastered my market, but I went anyway just to see how the other half lives. And of course, there was food and networking, which is almost as perfect a pairing as wine and dinner.
November somehow just flew out the window in the blink of an eye, so that means we're celebrating the December birthdays already. Maria Davies is up first with her Dec. 1 birthday. Terrie Whittaker hops into second place with a Dec. 2 birthday, and Erin Mandel comes in third on Dec. 3. Kevin Dembinsky should treat himself to some wine and dinner on December 4, and if he stays out until midnight Maggie Enriquez can join him at the bar to celebrate on December 5. Oh, and happy Thanksgiving to all of my fans out there! Please eat lots of turkey and drink lots of wine, then get back to work. Real estate does not take a vacation.