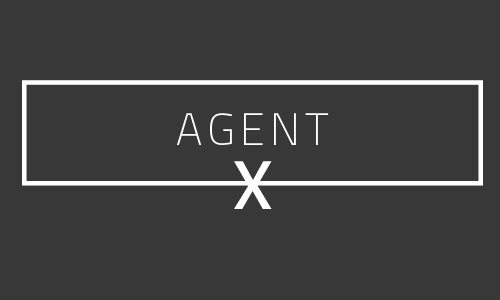 Agent X always has plenty of dirt on the MLS, but even I learned a little something from this issue. CA has the scoop, as usual. I won't say much more – don't want to spoil the story! – so let's move on to the gossip, of which we have plenty.
Grant Park turned into a mess of mud, sweat, and braless teenagers recently. Then two weeks later Lolla came to town. As usual, I scored VIP tickets and heard some of my fave friends play a local gig. J. Cole and I are recent pals, and the Red Hot Chili Peppers and I go way back. Of course I saw a ton of agents around the park. Some were having a little more assisted fun than others, but that's none of my business…
Sam Sharp of Guaranteed Rate was kind enough to host a pre-Lolla party at Vertigo Sky Lounge on July 27 for all the agents his team works with. I was too busy to stop by, but my assistants say it was a good time.
I took a break from Lolla to check out Drake at the United Center, where I spotted Tommy Choi and Anthony Marinaccio in the crowd. All of us were treated to a surprise appearance by Yeezy himself. Am I the only one who thinks a Kanye bid for president at some point may not be such a bad idea?
Speaking of politics, both Thad Wong of @properties and Nykea Pippion-McGriff of Dream Town were at the DNC. I can't say if I spotted them there in person – because that would reveal too much information – but it wouldn't be a lie if I said such a thing.
On to events! Apparently July 27 was a big day for real estate. In the morning, YPN had its monthly breakfast at the usual spot, Manny's Deli. We enjoyed tasty food and solid conversation with a focus on social media. I hope folks tweeted/Instagrammed/whatevered the event. That would be pretty meta.
The same night that Sam Sharp was pre-Lollaing, his company hosted a Built in Brews event. The Summer Gaming party took place at G-Rate's rooftop in Ravenswood, complete with outdoor ping pong, bags, a giant Jenga, and darts.
Also on July 27, iMortgage held an all-day "Remarkable Success" seminar at Carlisle Banquets in Lombard. Speakers were Randy Ross (founder and CEO at Remarkable!), William Wagasey, and Dan Hanson. According to the invite, the people who attended were choosing to be remarkable, while everyone else is just mediocre. Sad news for the rest of us.
On July 28, CAR hosted the Mindset for Success event at Petterino's on Dearborn. Three top-producing agents – Ryan D'Aprile from d'aprile properties, Luis Ortiz from RE/MAX Partners, and Emily Sachs Wong from @properties – provided tips to help participants define a clear vision for their business.
Where did the summer go? We're already talking about August birthdays! Kevin Grady has a lot of partying to do for his Aug. 4 birthday, while Nick Apostal will have to wait until Aug. 6. Akos Straub and Maria Munoz are bday twinsies on Aug. 8, and Debra Dobbs gets to party down on Aug. 12. We have another set of twinsies on Aug. 15 with Susan Morrow and Lynn Reidl clinking glasses. The very next day, Rita Unzner, of HBA fame, will be getting some flowers for her birthday. Rita, you're welcome.