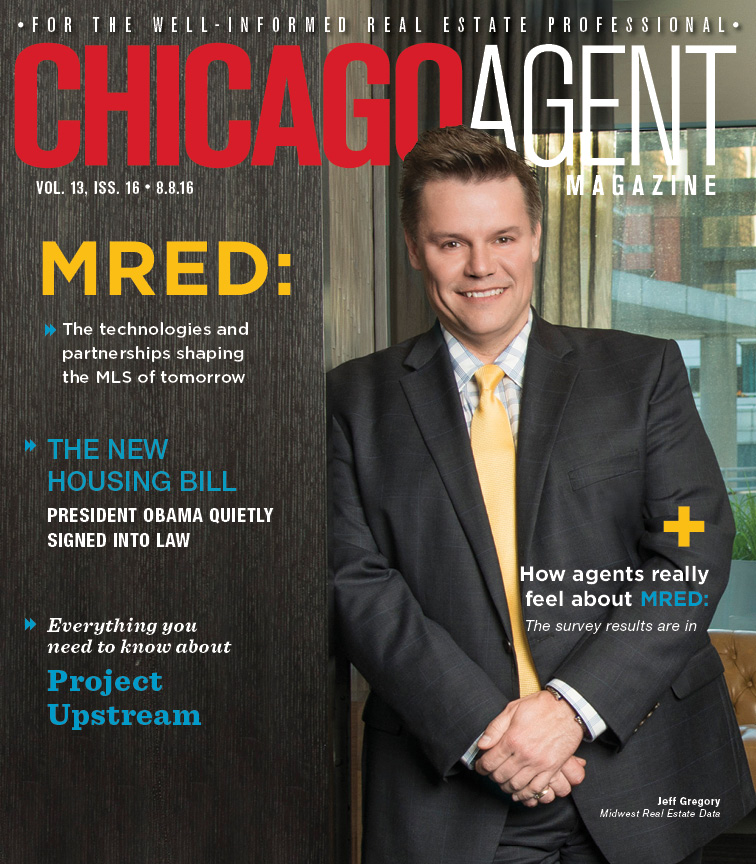 It's been more than 18 months since Rebecca Jensen took the helm of MRED as its president and CEO.
"From the moment I accepted the president/CEO role at MRED, I was excited by the challenge of assuming the leadership of such a prominent MLS," she says. "MRED and I have a shared vision – being the very best caretaker of a precious asset, the brokers' data."
Jensen may have been new to MRED, but she was a seasoned professional in the MLS world, having previously served as CEO of UtahRealEstate.com (URE) and held prior positions on the executive committee of the COVE MLS group and the MLS Committee of the National Association of Realtors. Jensen's educational background in computer science and technology commercialization boded well for MRED, as did her integral role in launching URE's in-house MLS platform and new public portal.
Jeff Gregory, MRED's chairman of the board and managing broker and owner of Realty Executives Success in Plainfield, has high praise for Jensen's commitment to improving the MLS through innovation. Her commitment to gathering feedback, along with her willingness to listen to brokers and to put in place the changes they want, have helped move MRED in the right direction, he says.
"She has implemented the use of Net Promoter Score (NPS) Surveys to solicit feedback from MRED's customers, and then has implemented systems to address the requested changes and improvements to the organization," Gregory says.
Jensen elaborated on her approach. "As a direct result of feedback we received, a number of changes have been made to our policies and MLS system," she says, noting that these changes include timelier and more accurate data within the MLS.
What are those changes, exactly?