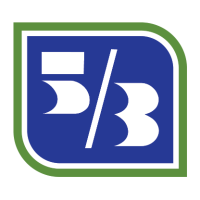 Each year thousands of homebuyers miss out on down payment and closing cost assistance, and Fifth Third Mortgage has introduced a new Down Payment Assistance Program to help consumers purchase homes.
"We want to help build strong communities," said Chad Borton, head of the Consumer Bank and executive vice president for Fifth Third Bancorp. "We know that making homes affordable is one of the best ways we can help improve our neighborhoods."
Fifth Third's Down Payment Assistance Program offers 3 percent of the purchase price in down payment assistance, up to $3,600, for low-income borrowers or those purchasing in a designated low-income area and financed through Fifth Third.
To be eligible for the down payment assistance, the property must be located in either Illinois or Indiana; additionally, the property must be either located in a Low Income Census Tract or the borrower must meet the low income limit threshold based on the qualifying income per FFIEC website. Down payment assistance may be taxable as income and reported to the IRS. Buyers should consult their tax advisor.
Fifth Third's program is paired with the Freddie Mac Home Possible Advantage Mortgage, a product with a 3 percent down payment and reduced mortgage insurance premiums. Fifth Third's program also can be combined with state and local programs to help consumers take advantage of free money for their down payments. An application fee may be collected during the mortgage process, but will be credited back on the day of closing.