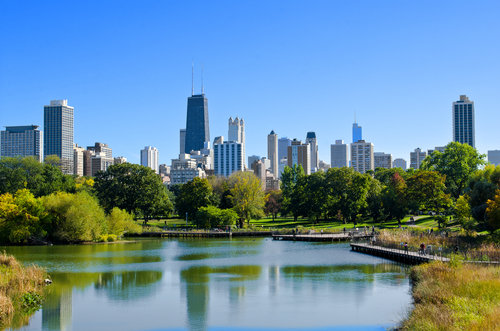 The Chicagoland housing market continued its strong spring activity in May, according to new stats from the Illinois Association of Realtors.
May home sales for the nine-county area totaled 11,664, a 7.5 percent increase from a year ago. Median sales price was similarly strong, rising 6.1 percent year-over-year to $234,500.
Geoffrey J.D. Hewings, the director of the Regional Economics Applications Laboratory at the University of Illinois, said price growth in Chicago came from the bottom up, rather than the top down.
"Median prices continue to grow, in Chicago, much of the growth was generated by much more rapid increases in the prices of foreclosed properties rather than regular sale prices," Hewings said. "Given the uncertainty in the state's economy and the pending national elections, the housing market continues to grow in terms of sales and prices and the short-term (three months ahead) forecasts remain positive."
Housing Activity Stronger in Chicagoland's Suburbs
While home sales in the city of Chicago rose 5 percent year-over-year to 2,887, analysis from MORe found that single-family detached sales in the city's suburbs rose 9.1 percent to 4,002. Median sales price in the suburbs also came out on top, rising 4.4 percent (to $249,900) to the city's 3.6 percent (to $291,000).
MORe also noted a few other positive signs for the suburban market, including: year-to-date sales are up 8.2 percent over 2015, while the average sale price in 2016 is up 4.3 percent to $269,078; and pending sales in May were up 17.7 percent to 5,196.
Buffalo Grove saw the strongest uptick in sales, with a 69.4 percent jump. Also strong were Schaumburg (31 percent), Downers Grove (32.1 percent), Naperville (17.1 percent), Tinley Park (10.6 percent), and Palatine (73.8 percent).