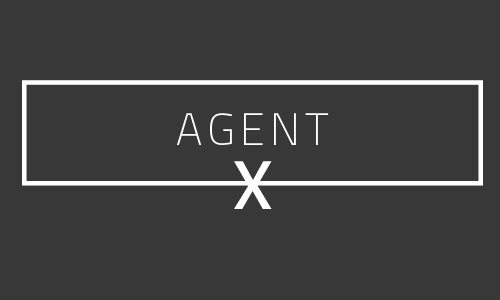 Listen closely, rookies. You may think the cover story is where you'll find all the information you need to make it in this biz, but the truth is that all of the important stuff is right here in my column. That's right – I see all and I know all. So rookies beware. Finding your name on this page could be the highlight of your career, or its lowest point…it's up to you.
Congrats to NAR's Nobu Hata! His baby boy Oliver entered this world on June 2. It may or may not be a coincidence that Oliver was born during National Homeownership Month. I heard Nobu may have pulled some strings.
Sean Conlon seems to have forgotten to invite me on his world travels again. Somehow he ended up at the Colosseum on June 3 without me by his side. We'll have another chat when he gets back.
That means Sean missed National Donut Day stateside, so really it's his loss. But social media confirms that lots of agents out there got in on the donut action. CAR served up dozens of dozens around the office, and many agent Instagrammers posted pictures of the noshing.
Sheena Baker went from an appearance in CA's My Style section to living it up in Cancun. I can't confirm whether or not these two events are related.
Peter Basile Jr. is apparently very interested in self-parking office chairs. He posted a video of them on Instagram with the caption: "To keep your office organized? Designs by Nissan." It's good to see he's hard at work lately.
The weather went from cold and rainy to hot and rainy, so folks are getting out more. On May 15, Fifield Companies celebrated the grand opening of phase II of Luxe on Madison luxury apartments. It was supposed to be a rooftop party, but a monsoon moved everyone inside. There were tasty small bites, and the entertainment consisted of a fellow in a Hawaiian shirt playing acoustic guitar.
YPN hosted a breakfast at Manny's Deli on May 25. Speakers Amir Syed and Rebecca Thomson instructed the crowd on how to cultivate relationships to keep clients for a lifetime. They asked me to speak, but I already had a speaking engagement that day and was on tap to receive a lifetime achievement award that night. What can I say…I'm popular.
Realty of Chicago's Deals in Heels event took place May 26 at Virgin Hotels Chicago. The event was self-described as "an incredible night of networking with some of the top women in real estate and mortgage." I guess that's not too far off the mark. Speakers included Karla Mina (Coldwell Banker), Ashley Donat (MainStreet Real Estate Group), and Sherri Sherpy and Katie Rangel (iLoan Home Mortgage).
Birthdays! Dave Hanna, Karen Schmid, and Mabel Guzman are all June 17 birthday buddies. Ginna Ryan gets to celebrate on the next day on June 18, and Jennifer Leong has to wait one more day to celebrate with a cocktail on June 19. Here's hoping that David Valley, Rose Zweig, and Colleen Harper all celebrate together on June 21.