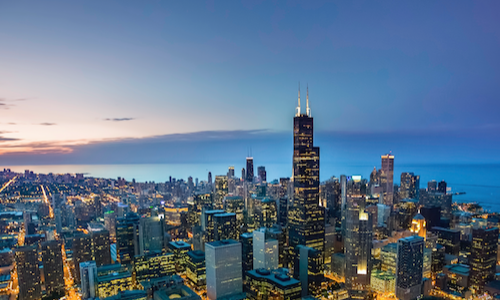 Chicago was named No. 2 for living destination in U-Haul's Top 50 U.S Destination Cities for 2015.
Chicago was placed within the top 10 moving destinations according to the amount of one-way U-Haul moving trucks rented for that year; it is the second year in a row that Chicago has placed this high on the list.
Although Houston landed the No. 1 moving destination, Chicago Agent magazine explained last year that Chicago's innovative spirit and strong business culture are important attractions that make the city a desirable location.
Here is U-Haul's full top 10 list:
Houston
Chicago
Orlando
Austin
San Antonio
Las Vegas
Brooklyn
Philadelphia
Kansas City
Phoenix