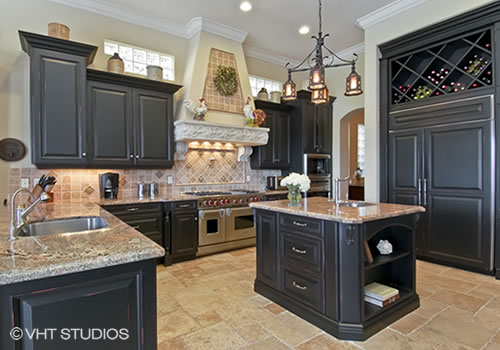 It was Benjamin Franklin who once said, "By failing to prepare, you are preparing to fail." As a real estate agent, being prepared is one of the many secrets to real estate success.
Top real estate agents who are successful tend to lean on a professional real estate photography partner, especially when it comes to preparing for a property photo shoot.
A well-trained real estate photographer makes a photo shoot session easy, fast and stress-free, but to be more prepared, there are a few things an agent can do to make the photo shoot a success.
Here are a few simple tasks a top agent can do to prepare for a photo shoot session.
1. Before the Shoot
Always be open house ready
Move any furniture that will help the room photograph its best
Ensure homeowner hires professional cleaning service as needed
Bring flowers or plants to brighten a room
Make a list of the property's best features
2. Day of the Shoot
Arrive at least 15­–30 minutes before the shoot
Remove vehicles from the driveway
Tidy up the backyard
Turn on all the lights
Open all the blinds and pull back curtains
Proper Agent Protocol  
To build a great partnership with your real estate photographer, here are some tips on how to work better as a team.
Be available to answer any questions your photographer may have
Share a list of what you believe are the best features of the property, so the photographer knows exactly what to focus on
Do a final walkthrough to ensure everything is open-house ready
For a full list of ways to better prepare, download the full Agent's Guide to Preparing for a Photo Shoot.
Bonus! A photo shoot guide for homeowners
To make a photo shoot session an even bigger success, there are a few things a homeowner can do to help. For tips on how to prepare your clients for a photo shoot session, visit VHT.com to download your go-to Homeowner's Guide to Preparing for a Photo Shoot.
VHT Studios makes real estate photography fast, easy and convenient. To schedule a photo shoot session, visit VHT.com or call 1-800-790-8687 today.