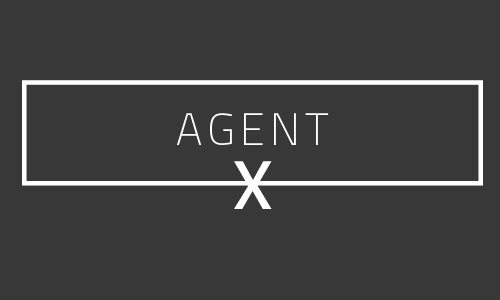 After months of waiting, we've finally arrived at my favorite issue of the year. That's because luxury is what this agent does best. I don't get out of bed for a deal that's less than $5 million, and I've had eight deals so far this year. So do the math, and you'll see why I'm looking into buying another private island. It takes a special breed of agent to conquer this kind of niche, and either you've got it or you don't. Take a look at our cover gal on the front of this issue, looking fab as always. Jenny sparkles just as much as the $9 million listing behind her. As you can see, both the listing and the agent have got "it."
Sam Jenkins of CONLON loved his My Style shot (featured in 2015's "Truth About Agents" issue) so much that he made a huge sign out of it and planted it on Clybourn Ave. Speaking of shots, TK Khwaja recently tossed back a few with the Biebs himself – who's the bigger star?
Nobody can say that Coldwell Banker folks don't know how to party, because on April 19 I heard there was a lot of dancing and a live band kicking out all the current hits at their all-company awards ceremony at the Hyatt Regency. I received conflicting reports on the actual dancing abilities of the attendees, but they may have been following the wise words of Bob Fosse: Live like you'll die tomorrow, work like you don't need the money and dance like nobody's watching.
PERL Mortgage hosted a luxury lunch and learn on April 20 that featured a panel with Millie Rosenbloom, Mary Haight, Joe Zimmerman and birthday buddies/business partners Tommy Choi and Josh Weinberg. Because Choi and Weinberg somehow managed to finagle the perfect matching April 20 birthday, the PERL folks surprised them with a cake.
Teresa Ryan is back in town after a transformative trip to India, where she became a certified meditation guru. If her practice takes hold over at Ryan Hill, I'll have to call her up and ask what it's like to work in a calm office.
Nicole Fabiano-Oertel and Justin Lopatin share a birthday on May 2, the very day this issue hits the stands! I hope they celebrate with a cocktail while reading this issue. Cheers to the both of you. Leslie Struthers, on the other hand, will be reading a day old issue on her May 3 birthday. Frank Quintero should check out Quartinos in River North on his May 4 bday, for no other reason than it sounds super similar to his name. Sam Powell and David Steidell are both big fans of lucky number 7, while Anthony DeVito probably prefers the number 8. Then you've got Danielle Dowell and Katherine Sather who I hope enjoy massive amounts of cake on May 9 and 10, respectively. Apparently everyone went nuts nine months before May 12, because Mimi Harpur, Brett Decker, Jonathan McCullouch, Joe Caltabiano and AE Parker will all be celebrating on that awesome day.