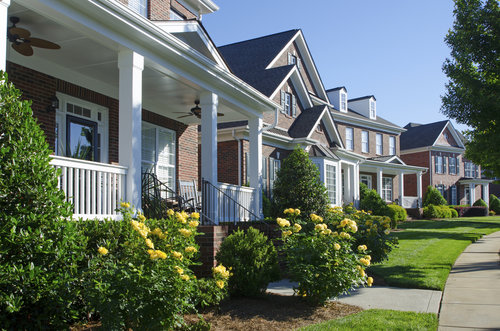 Home sales in suburban Chicago were positive in 2016's first quarter, rising 5.5 percent over where they were a year ago, according to research from the Mainstreet Organization of Realtors (MORe).
That stood in contrast to sales in the whole nine-county Chicago Primary Metropolitan Statistical Area, which totaled 8,386 in March, a 0.8 percent increase year-over-year, according to the Illinois Association of Realtors (IAR).
The median sales price in Chicagoland's housing market also increased, rising 4.0 percent year-over-year to $210,000.
Geoffrey J.D. Hewings, the director of the Regional Economics Applications Laboratory at the University of Illinois, explained in IAR's report that there is considerable nuance to Chicagoland's market.
"Median prices did not change very much with the major source of growth in prices coming from increases in the prices of foreclosed properties," Hewings said. "Consumer sentiment nationally seems to reflect some uncertainties about the direction of the economy, no doubt exacerbated by vagaries of the election cycle."
Chicagoland Housing at the Local Level
Here's a closer look at some local numbers:
The city of Chicago saw a 3.4 percent decline in sales from a year ago, while median sales price was up 3.3 percent to $268,500.
In suburban Chicago, median sales rose 8.7 percent to $212,000; pending sales in the suburbs were up 19 percent.
Suburbs with particularly strong sales increases included: Darien (up 116.7 percent); Fox Lake (112.5 percent); Broadview (63.2 percent); Rolling Meadows (52.2 percent); and and Glen Ellyn (49.3 percent).
Home sales increased considerably in Kendall County, where they rose 38.2 percent year-over-year; in Lake County, sales were up 6.0 percent.
In Will County, median sale price rose 6.7 percent from last year to $189,000, and in Cook County, prices rose 2.9 percent to $215,000.