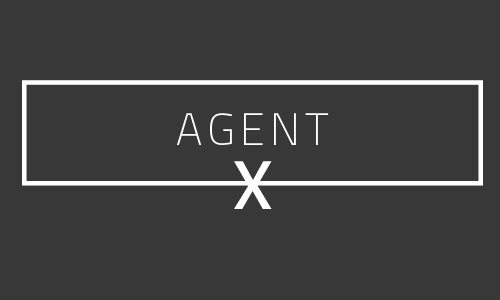 No need to do your own research anymore, agents – CA has done it for you!
Good news for agents like me who rack up the parking tickets in the city. The new Chicago city-wide parking permit will cost you $500 ($800 if you're a suburbanite) but that could be a savings depending how much you've been paying in tickets!
As you've probably heard, Jeanine McShea has left Related, and is going back to her @properties roots. She is returning to sales, and bringing her daughter with her to start a team. No word on who will try to fill those big shoes at Related.
The Real Estate Rumble will be returning in May, and tickets are going fast. What can I say? I don't really understand boxing, but I get the excitement of watching certain real estate players duking it out in the ring.
Sean Conlon and Bob Teitel managed to finagle their way into tickets to the "Barbershop: The Next Cut" premiere at the Chinese Theater in Hollywood. They asked me to join, but I was all booked up, as usual.
Craig Hogan has been posting a lot of photos of his trip to Hawaii for the AREAA Luxury Global Summit. Carrie Bey-Little and Marki Lemons also wanted to get out of dodge, but they found themselves in the somewhat less glamorous locale of Wichita.
If you see @properties top producers around, be sure to ask them the time. The firm just had their top producers night with the "Road to Rolex" winners, so I'm guessing folks will be showing off their new wrist candy for a while.
BHHS just held their awards reception at the swanky Four Seasons and I hear it was a doozy. The always-stylish Diana Ivas made an appearance in head-to-toe leather and studs. Versace, of course!
CAR's Young Professionals Network didn't mind getting up early on the 30th for a breakfast get together. TruePad hosted its official launch party at the Emil Bach House on March 31. Then, on April Fool's day, Vista Residences held their own event, which definitely was no joke. On April 6, I made my way to Proper Title's new office opening.
Our roster of spring birthdays is extensive. Anne Ewasko and Christina Cloutier's birthdays couldn't have been colder on April 8 and April 9. Dennis Huyck didn't let the cold bother him on April 11, nor Lauren Mitrick on April 12. I'm guessing Dennis Shaffer puts all his chips on No. 14 when he heads to Vegas, in honor of his April 14 bday. Judy Gibbons will celebrate on April 18 (today!), and David Wolf will probably just get more handsome on April 19. Three dudes share a 4/20 birthday: Vince Anzalone, Josh Weinberg and Tommy Choi. (What are the odds?) Ivette Rodriguez Anderson and Jennifer Mills will celebrate on April 25, followed by Monica Canellis on April 26. Sandra Levitin and Stephen Hnatow will get one year older on April 27, and the next day it'll be Tim Brigham's turn on April 28. Nancy Taylor and Steve McEwen will celebrate in tandem on April 29, and Marty Winefield caps off the month with his April 30 birthday. Phew!