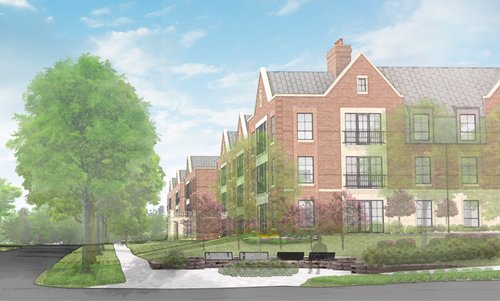 Northfield-based Focus Development has received final approval for Kelmscott Park, an upcoming community of single-family homes, condominiums and apartments at the north end of downtown Lake Forest.
The development will be built on a 10.7-acre site, with more than 50 percent of the area dedicated to open space. Focus hired @properties as its sales and marketing representatives, and announced that sales of the single-family homes and condominiums will start this summer.
Tim Anderson, president of Focus Development, expressed his enthusiasm for the new community project.
"We're thrilled to be back in Lake Forest, and we're excited about a community plan that's going to fulfill a number of area housing needs while bringing a dormant site back to life," Anderson said.