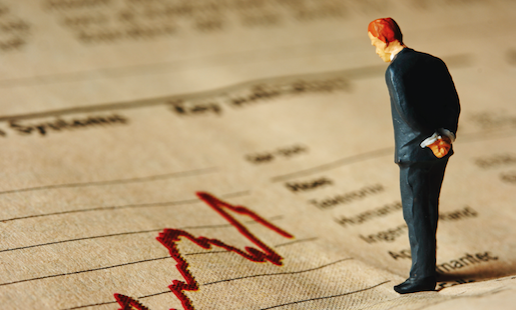 In a new report on its 2016 Real Estate Outlook survey, KPMG found that many real estate investors are still confident in the market's ability to produce returns, though some have found reason to temper that optimism with caution.
On the heels of the mortgage crisis, with homes foreclosing in droves, investors found easy investments in a market bound to bounce back. As prices rose, the low-hanging fruit disappeared and many institutional investors – those purchasing at least 10 properties in a calendar year – left with them.
In 2014, 9 percent of investors – whom KPMG describe as "more bullish" – predicted the market to "moderately" or "significantly" worsen in 2015. Looking ahead to 2016, that figure has dropped to only 5 percent. The majority of real estate investors now believe the market will either "moderately" improve or remain "about the same" over the coming months. Researchers behind the report point to the Fed.
Investors concerned but hopeful
"The respondents are understandably unsure if the pace of Fed rate increases will take away the punch bowl," said Constance Hunter, chief economist for KPMG. "Although the U.S. will face global headwinds, domestic demand looks strong enough to keep the economy growing in 2016 at a 2.5 percent rate."
A secondary report from online real estate investment platform HomeUnion reaffirmed KPMG's assessment of a cautiously optimistic investor field.
"Since last August, when weaknesses in the global stock markets began to erase equity, investors have been repositioning their portfolios to hedge against uncertainty," said Steve Hovland, research manager at HomeUnion. "We're seeing the results in higher investment home prices, particularly in the all-cash segment."
In February, the median sales price for investment properties jumped 5.1 percent to $185,500, compared to only 1.1 percent for owner-occupied homes.
Spending continues to rise
But investors' concerns aren't keeping them from fattening their portfolios.
KPMG's report found that 71 percent of investors expect to increase their purchasing activity by up to 5 percent, with more than one-third projecting increases of more than 10 percent. For agents, that means more sales…at least in the short term.
According to KPMG Building National Sector Leader Gary Williams, while outlooks remain positive for the 2016 market, prospects beyond the 12-month mark are less certain.
"Real estate fundamentals continue to improve and (investment company) executives have a positive outlook for the next 12 months, but there is growing uncertainty over the longer term," he said. "The current economic cycle has matured, and executives are concerned about exiting the investments they make now when the market weakens."
The ultimate result of the cautiously optimistic tone investors have taken is a shift from more aggressive risk taking to safer, more measured investments.