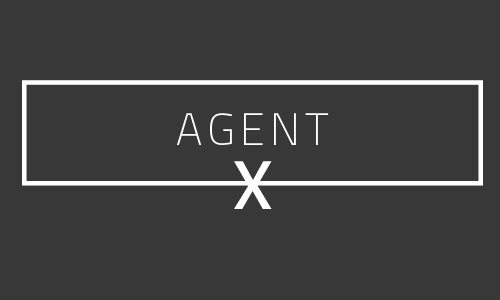 For those agents who want to become a managing broker, CA has mapped out your career path in this issue. If you don't want to go that route, then like Bobby Brown and later Britney Spears said, that's your own prerogative. Agent X has already been there and done that, and let me tell you, it isn't for the faint of heart.
Speaking of managing brokers, congrats to Michael Mazzei on the birth of his new grandson! And speaking of baby boys, shout out to Sharbel Shamoon and his new nephew. Along the same lines to some people, while others would roll their eyes at me for including it in this paragraph, congrats to Jenny Ames on the birth of her new fur baby! She brought home an adorable little puppy, which beat wrinkly, crying human babies in the looks department any day. And a shout out to Greg Nagle, whose work in the gym has definitely been paying off.
Wrigleyville residents have probably noticed their hood is getting a makeover. Work is just about to begin on a residential and retail development by M&R Development right across from the stadium. Soon even more people will stuff themselves into that small square area at the same time, and no one will ever want to drive down Clark Street again.
Spring has sprung, and parties and events are following suit. WCR Chicago hosted "Putting on the Green" at Fairways on March 24th. First, there was mortgage gabbing going on, and once that was out of the way folks golfed and drank for two hours; I can only guess they continued to drink some more later. Unfortunately, Sam Powell couldn't make an appearance, and I'm told she was missed.
@gives back, the charitable part of @properties, raised $110,000 for Joakim Noah's charity, The Noah's Arc Foundation. On March 16th Thaddy Wong and Mikey Golden presented Noah with one of those big fancy cardboard checks at their East Lincoln Park office. Word is that Noah tried to take it to the bank immediately, only to be told that the cardboard version was just for decoration.
I've got some birthdays to tell you about, but first, I'm not afraid to admit I make mistakes. And really, you should blame my editor anyway, I just share the news, I don't need to spell it correctly. It was Deena Zimmerman-Hanratty who celebrated on March 30, not her evil twin Deena Zimmer. So now you know. I also somehow missed sharing Scott Newman and Matt Laricy's big day on March 24, and Debbie Beaver on March 25. Andrea Geller and Mike Vesole were good sports on April Fool's Day. Neither Kim Hay Keefe, Todd Warshauer, nor Cari Zweig-Driscoll were fools on their shared April 2 birthday. Last but certainly not least, Phil Burnstine celebrated on the third day of April.