Resistance, Past and Present
Early, successful challenges to Chicago's rampant segregation included a group of black contract buyers in the South Side, who formed the Contract Buyers League and successfully campaigned to outlaw predatory contract lending. Additionally, there was a series of court cases collectively known as Gautreaux, which spanned the decade between 1966 and 1976. The cases took on the Chicago Housing Authority and its discriminatory public housing policy, and eventually forced the city to issue thousands of Section 8 housing vouchers that allowed residents to break through half-century-old racial barriers and move into the mostly-white suburbs.
But segregation is still alive in the city.
"Effectively addressing our city's segregation disparities requires new approaches," wrote Shari Runner, president of the Chicago Urban League, in an op-ed published in Crain's.
In the Urban League's report, the group offered a comprehensive action plan to combat the damaging, residual effects of a century's worth of racially-based housing policy. The plan promotes community investment at the municipal and community level; bridging communities by identifying and disassembling mobility barriers (like unfair housing policy); creating sustainable land-use patterns and focusing transit development on the South and West Sides; improving accountability and transparency throughout local government and related housing agencies; and developing a strategy for the proper planning and oversight of handling the city's surplus of vacant and at-risk properties.
"Solutions must be initiated and driven with intent by people who are on the front lines of this disparity, including those from the city and the housing," Runner said.
Taylor also emphasizes the importance of listening to individuals on the front lines.
"As a longtime resident of Chicago, I've heard rhetoric to address the economic problems in minority communities, but I have seen very little manifested," he said. "Chicago is a very segregated city, and the city leaders feel giving a label of 'diversity' to this city sounds good – in reality, that's a code for segregation. The black and brown citizens have a higher unemployment, lower life expectancy and limited mobility than our counterparts. I think if our leaders would listen to the community organizations and community leaders, and leave the status quo alone, perhaps some changes could take place."
For its part, the DRB is very engaged with the housing needs of Chicago's African American communities, offering classes for members/consumers; seminars on financial literacy and homebuying education; non-real estate events on increasing consumer income streams; and forums with elected officials. Such initiatives, Taylor explained, are integral to the board's founding purpose.
"We were founded in 1941 because African American real estate professionals were not allowed to become members of the Chicago real estate board," Taylor said. "The DRB has been fighting unlawful real estate practices towards people of color for 75 years. We are committed to leveling the playing field, and it is the hope of this board that this industry embraces this commitment."
Brian Bernardoni is one member of the industry embracing those commitments. He is the senior director of governmental affairs and public policy for the Illinois Association of Realtors.
"It's at the core of our practice to make sure that our Realtors follow our code of ethics," said Bernardoni. "The association also makes sure that its members follow not only the intent, but the rules and wording of the Fair Housing Act."
Article 10 of the Chicago Association of Realtors' Code of Ethics states members' obligations to their clients very clearly:
Realtors shall not deny equal professional services to any person for reasons of race, color, religion, sex, handicap, familial status, national origin, sexual orientation, or gender identity. Realtors shall not be parties to any plan or agreement to discriminate against a person or persons on the basis of race, color, religion, sex, handicap, familial status, national origin, sexual orientation, or gender identity.
"It is not a good situation for a Realtor to find themselves out of compliance," Bernardoni said, eluding to stiff penalties not only from the association but also, depending on the circumstances, from the city and state. "We handle incidents of discrimination through our professional standards and complaints department. But we can only enforce what we hear about. If a violation takes place and we're not notified of it, the association doesn't have the authority or wherewithal to act. And I don't believe the membership would want the association scrutinizing every transaction to look for what might be a violation."
Bernardoni described fair housing as "critical," and explained that to keep members compliant and aware of what "fair" entails – something he said has changed over time to now include veterans and the LGBT community – the association includes fair housing education in its orientation program and further requires that all members retake the course on a quadrennial basis.
The association's efforts are a means to combat segregation at a grassroots level. But as Satter explained, they do not solve segregation, not completely, because segregation is not solely a grassroots problem. It's bigger than that, more systemic. Ultimately, it is a federal issue.
"I don't think a local institution can turn the tide of segregation alone," Satter admitted. "It needs to be challenged, overtly and explicitly. White people need to be challenged to understand why their neighborhoods seem better. That means firmly grasping the history in order to alter it."
---
Expert Sources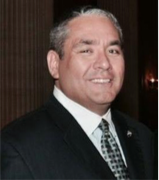 Brian Bernardoni is the Director of Government Affairs and Public Policy at the Illinois Association of Realtors in Chicago. He is also a past national chairperson of the National Association of Realtors and has raised over $2.0 million for RPAC, the Realtor Political Action Committee, since 2003. 312.731.1407 • bbernardoni@iar.org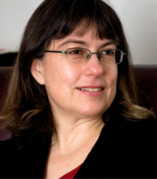 Beryl Satter is a professor in Rutgers University's Center for Migration and the Global City. Her book "Family Properties: Race, Real Estate, and the Exploitation of Black Urban America," won the Liberty Legacy Award in Civil Rights History and the National Jewish Book Award in History, and was a finalist for the J. Anthony Lukas Book Prize and the Ron Ridenhouer Book Prize. 973.353.3900 • satter@andromeda.rutgers.edu
Tracey Taylor is the president of the Dearborn REALTIST Board, National Association of Real Estate Brokers Chicago Chapter president and managing broker/owner at T.N. Taylor Realty. He has more than 20 years of experience in real estate.  312.399.0334 • ttaylor3620@gmail.com