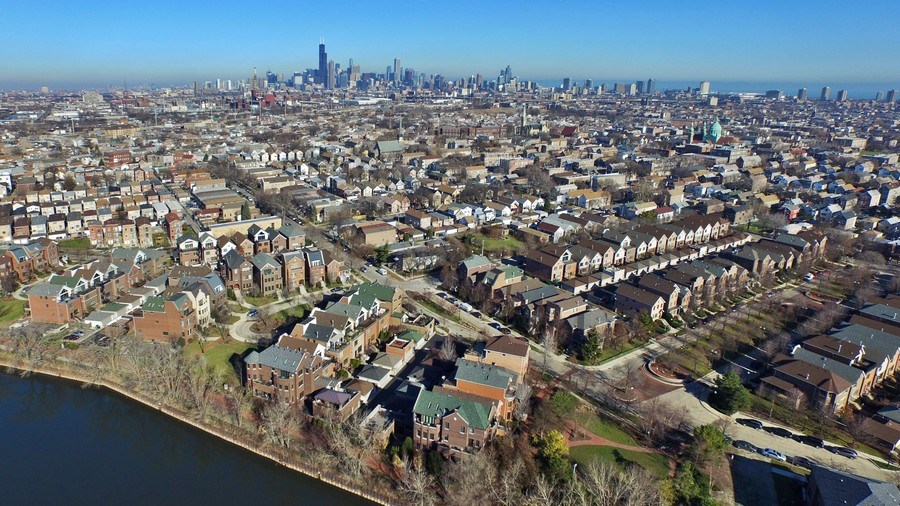 Aerial drone photography and video services for real estate and business professionals are now available at VHT Studios. Licensed pilot-photographers can now capture aerial video and images of shoreline and mountainside homes, estates, farms, resorts and other buildings or properties that consumers want to buy, rent or lease.
VHT Studios is offering drone photography and video services in:
    Chicago metropolitan area, including portions of northwest Indiana and southern Wisconsin
    Westchester County, New York
    Long Island, New York, including The Hamptons
    Florida
    Seattle, Washington
    Portland, Oregon
"Our new aerial drone video and photography melds our technology and creative artistry to provide our clients with tools to set them apart from competitors," said Brian Balduf, VHT Studios' CEO. "As a leader of real estate photography, incorporating aerial drone technology into our product mix is a natural extension of how we innovate by creating compelling visual stories of homes, architecture, businesses and estates."
Adding aerial drone services requires strict adherence to federal regulations and laws, aviation training and licensing as well as state and municipal restrictions. The technology incorporates small commercial unmanned aircraft systems (aerial drones) that are licensed and governed by the Department of Transportation's Federal Aviation Administration (FAA) to capture 4k resolution photos and 60- to 90-second videos of commercial and residential properties. The drones are controlled by VHT Studios' FAA Section 333-licensed pilots and directed by their talented photographer eye.
It takes a pilot just under 30 minutes to create professional, high-quality video using a camera that appears to float smoothly over a lakefront, seaside or mountain home, farm, industrial complex, resort or ranch. Scheduling takes just 24 hours, with the finished, edited and enhanced video and photography delivered within 48 hours of the initial session.
Click here to view a VHT Studios compilation of aerial drone video and a gallery of drone photography.