Chicagoland's mortgage markets are in their best shape in nearly a decade.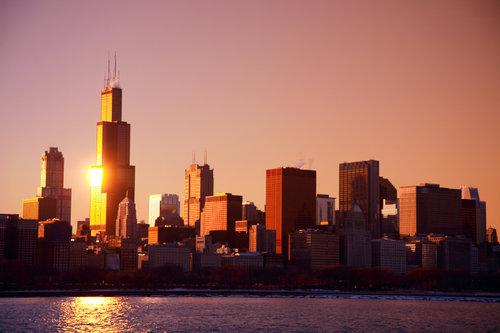 Foreclosure activity in the Chicagoland housing market has fallen to its lowest level since 2007, according to the latest numbers from RealtyTrac.
Per RealtyTrac's analysis, there were 4,079 instances of foreclosure activity in January, which includes default notices, auctions and REO. That is down 11.82 percent from December and a whopping 37.82 percent from Jan. 2015.
As our graph below demonstrates, the decline has been even more dramatic from the market's peaks. In July 2010, foreclosure activity reached 18,732, but since then, activity is down 78.22 percent:
Defaults, Auctions and REOs – Oh My!
Looking at the specific aspects of the foreclosure market shows that Chicagoland's mortgage markets have improved consistently across all measurements:
Default notices have fallen 86.9 percent from their peak, and excluding Nov. 2015, are at their lowest level since 2007.
Auctions, meanwhile, have fallen 79.15 percent, and are at their lowest mark in seven years.
Finally, REOs are down 78.88 percent to their lowest level since Nov. 2007.
Here is a second graph showing the improvement in all three areas: