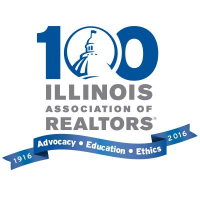 In March, the Illinois Association of Realtors will be sending representatives to an international real estate conference, in order to promote cross-border investment in the state.
The conference, Le Marché International des Professionnels de L'immobilier (MIPIM) will take place in March 15 to 18, at Cannes, France. MIPIM is known as one of the largest international real estate conferences, consisting more than 21,000 people.
IAR President Mike Drews attended the conference in 2015, and shared his experience as a participant.
"The people who go there are in charge of millions – if not billions – of dollars of capital that can be used for projects," Drews said. "And while a deal might not get closed at the show, the pathways to making those deals happen in the future are made there."
IAR will be part of the National Association of Realtors pavilion at MIPIM, where representatives from Missouri, Miami and San Diego will join them.
Maurice Hampton, the managing broker at Centered International Realty in Chicago, said that attending the conference gives you opportunities to promote globally.
"The exposure you get is out of this world," Hampton said. "In addition, you get education and exposure to the expansion of possibilities for yourself and your business which are limitless."