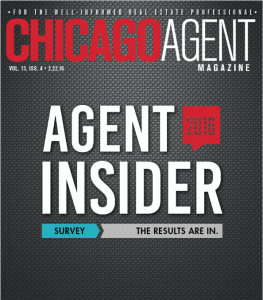 2015 offered some interesting trends in income and brokerage satisfaction, which often go hand in hand. For example, in 2015 the median brokerage split our respondents reported was higher than 2014's. Agents are also incredibly optimistic about their business, and most say they anticipate more business in 2016 than they had in 2015.
Better commission splits may also contribute to more positive views of respondents' brokerages. The median brokerage tenure reported was four to six years, which lines up with Bureau of Labor Statistics data, and 92.4 percent of agents indicated that they were not planning on leaving their current brokerage within the next 12 months. Agents also report overall satisfaction with their brokerage's resources – 85.9 percent say they're happy with the services their brokerage offers, an increase over 2014 and the highest Chicago Agent has seen since we began tracking this number.
Agents clearly feel they're positioned for strong sales in 2016, and that confidence shows in their marketing budgets and increased involvement in new construction. Agents say they plan to spend more on marketing this year than in the previous 12 months. The number of respondents who said they currently have buyers interested in new construction increased from last year, and reported participation in new construction sales rose as well.
How many designations does the average Chicagoland agent have? How do incomes break down by age? What apps do local agents rely on the most? Our Agent Insider survey turned up a wealth of information. Click on the links below to learn more about the survey results.