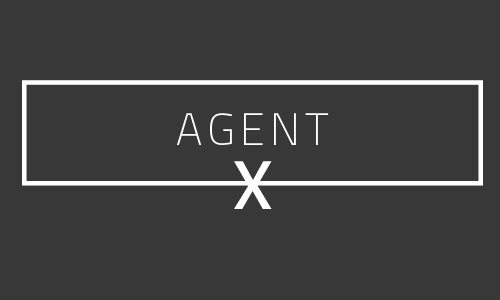 I bet that headline got everyone pretty excited. I've heard from my island that you've had a pretty mild winter over there in the Chi, but now it's actually cold. So now you can start thinking about spring, even though warm weather is still months away. Lucky for you, money is spent all year round, so it makes sense to start talking about mortgages now. I know for a fact none of my readers won the $1.5 billion Powerball haul, and that means you all need to get back to work. Whether you love numbers or not, mortgages are going to be in your life. Get used to it.
A few more winter babies have joined our fair city. Ryland Homes' Rebekka Koehl, who works so many more hours than I do, had a baby girl she named Sasha. Kathleen Malone of @properties had to one-up Rebekka and went ahead and had two girls. She named the twins Margot and Claire.
Kevin Rocio's Jan. 13 birthday just keeps on giving, and he's proved it by posting photo ops of himself with beautiful women on his arm. No word on whether the women bought him a birthday present, or if they were actually the presents. George Schultz celebrated his January birthday in a different way, indulging in food instead – including a bouquet of bacon roses.
I bet you're wondering what's going on with the Ritz! I can tell you this: it's big stuff. What I can't tell you is what that big stuff is. The scoop should come any minute now. I made a promise to a bunch of people I wouldn't spill the beans. I love gossip, but I always keep a promise, especially when the Ritz pays me to keep it hush hush.
Exit Realty is opening a second location in NW Indiana for clients on the border. It's nice to see the Hoosier State and the Land of Lincoln putting aside their differences in the name of real estate gain.
Parties keep happening. Wintrust Mortgage got all fancy and held their holiday and awards party at the Field Museum. Folks had to get all gussied up for the formal gala where they celebrated winter and mortgages, or something.
Century 21 will hold their annual State of Affiliated Awards banquet on Jan. 22 for agents from Indiana, Illinois and Michigan. All of this state cross pollination melts my ice-cold heart. The event celebrates and recognizes the hard work of C21 agents this past year. Also, they'll honor the QS qualified agents, who must have a 90-percent approval rating from clients. So far only a few have come close to my record of 105 percent.
Cold birthday wishes, coming up! Monique Washington and Kevin Van Eck should celebrate their Jan. 20 birthdays someplace warm. Speaking of Jan. 20, if Chicago Agent's offices were mysteriously closed the day after, it was probably due to the hardcore birthday bashes for beloved staff members Marie and Kim, who, amazingly, share the same b-day. Melissa Cohn and Mike Golden also share a birthday, though I don't think it's a "golden" birthday for either of them on the 21st. Mike Opyd will surely celebrate in style on Jan. 24, while Janie Coffey should put something extra special in her coffee on Jan. 27. Finally, Mosella Clair and Craig Achtzehn (gesundheit, it never gets old) will celebrate on their Groundhog Day (Feb. 2) birthdays.