Chicagoland's housing market continues to recover, despite low November numbers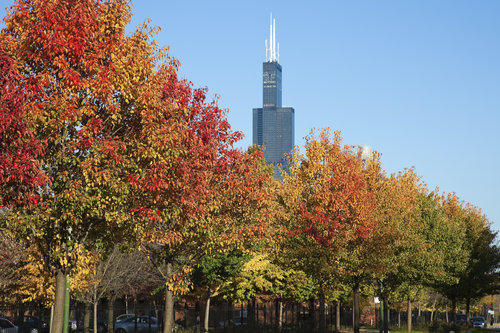 The Chicagoland housing market had another down month in November, but like the month before, it was in the service of an improving marketplace.
According to the Illinois Association of Realtors, home sales in the nine-county Chicagoland area totaled 6,836 in November, a 3.9 percent decrease from a year ago. Despite that decline, the overall picture is a positive one. According to additional research from MRED, traditional sales in Chicagoland were positive in November, while the area's shrinking distressed market led to November's lackluster statistics; so while traditional sales were up 2.5 percent, REO transactions dropped 17.7 percent, while short sales fell 24.9 percent.
Continued Growth in Home Prices
Although home sales declined, median prices continued to rise, increasing 7.9 percent in Chicagoland to $196,000.
Geoffrey J.D. Hewings, the director of the Regional Economics Applications Laboratory at the University of Illinois, said that prices remain below their Nov. 2008 peak.
"Adjusted for inflation, house prices in Illinois have recovered to 91 percent of their November 2008 level; the comparable figure for Chicago is 84 percent," Hewings said. "At current rates of growth of prices, recovery will take between 12 and 18 months in both cases."
Real Estate in the City & Suburbs
In the city of Chicago, sales were down 1.4 percent year-over-year, while median price rose 2.2 percent to $235,000. Activity was more robust in Chicago's suburbs, where sales of detached single-family homes rose 9.6 percent, according the Mainstreet Organization of Realtors (MORe); median sales price, meanwhile, was up 5.6 percent.
Lynn Madison, the president of MORe, commented that the suburban housing market has been atypically busy in 2015's latter months.
"We're not seeing the kind of dramatic seasonal slowdown that we've seen in years past," Madison said. "The median sales price has stayed up over last year in almost every municipality we cover. LaGrange saw a 75 percent increase in houses under contract in November, a 100 percent increase in LaGrange Highlands and an improvement of more than 260 percent in LaGrange Park."
Other areas with notable increases included: Arlington Heights (83.3 percent); Elk Grove Village (58.3 percent); Buffalo Grove (42.1 percent); Burbank (36.8 percent); Calumet City (25.9 percent); and Naperville (24.7 percent).