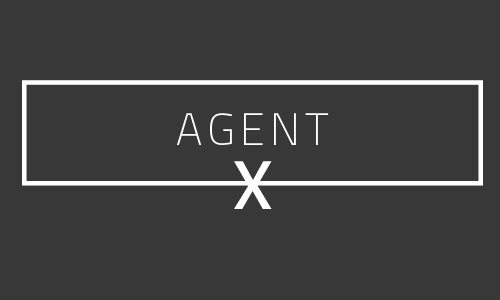 Obviously, I can't name my team members, because then you'd know who I am. But I will say that I wouldn't have been able to buy my island in the Caribbean without the folks that make all the day-to-day stuff happen in my office. You know who you are, and from the bottom of my heart (and more importantly, my Gucci wallet) I thank you for your hard work.
I have some really important news: Sharon Stone is going to star in a TV show called "Agent X," and it has to be about me. To some of you the casting might sound strange, but others may think that's right on target. Alright, it's not about me exactly. She's going to play a vice president who works with a secret agent or something. The show has an awesome title, but who has time to start a new show these days? My DVR is already jam-packed. Let me know how it is, and I'll let you know when the producers ask me to make an appearance.
Shout out to Linda Feinstein and Susan Cook of Hinsdale for sending flowers to the CA headquarters recently. I didn't see my name on the card, but I'm guessing they were for me so thank you! Sending flowers will get your name in my column every time.
Nick Libert wants us all to know he gets up early to exercise, and posted an early morning sweaty gym selfie to prove it. Good for him. I was sleeping at the time.
Congrats to 500 LSD for winning a CAMME award for Community Amenities Package! Don't be embarrassed if you have no idea what that means. A few folks on my team (go team!) didn't know either. It stands for Chicagoland Apartment Marketing and Management Excellence Awards. While we're congratulating people, how about Jude Offerle fencing for Team USA in the Veteran World Championships in Limoges, France? She ended up bringing home a bronze medal in Women's Sabre.
Mike LaFido nabbed a hot listing. If you haven't heard he's selling the house from Fox's "Empire". He's asking $12.945 million for the quaint little home in Barrington Hills. They asked me to list the home, but I wanted to give Mikey a shot at it first.
On Oct. 29, Related Realty celebrated the grand opening of its Bucktown office, and a surprising number of agents from competing brokerages showed up. Redmoon Theater supplied the entertainment, and we were treated to a guy in a top hat riding in a giant tricycle. The whole thing was very Bucktown-y.
Elsewhere in Bucktown, @properties celebrated its 7th birthday at the Bristol. The fellow on the tricycle did not attend.
Halloween just came and went, which means lots of scary costumes, even though some of them were supposed to be sexy. I saw some pics from the
RE/MAX City Chicago Halloween party, and boy was there a lot of leather.
On Nov. 5, Realtors to the Rescue had their first Bark Ball Gala at Moonlight Studios. It's not often that I get to put on my tux and hang out with my pooches in a public setting, so I look forward to next year's soiree.
Also on the 5th, Baird & Warner hosted a launch party for Ascend at the W. Debbie Maier came down to chat with the lucky agents who were asked to join this exclusive program. I wasn't able to attend, but I'm not revealing why. It was either because that's not the brokerage I work for, or I was busy that night. You decide.
Woo! That was a lot of gossip to get through. Keep it coming and email me anytime if you've got more. How about some birthdays? I hope you wished Missy Jerfita a very happy birthday on Nov. 9. Alex Chaparro got older on Nov. 12, while Craig Hogan and Sandy Snaidauf share a bday on lucky number 13. Jim Miller and Alan Lev were also born on the same day (the 14th) but I don't think it was the same year. Ron Ruby missed sharing a birthday with Steven Baumann by one day. Ronny will party on the 18th while Steve-o won't get to eat cake until the 19th.