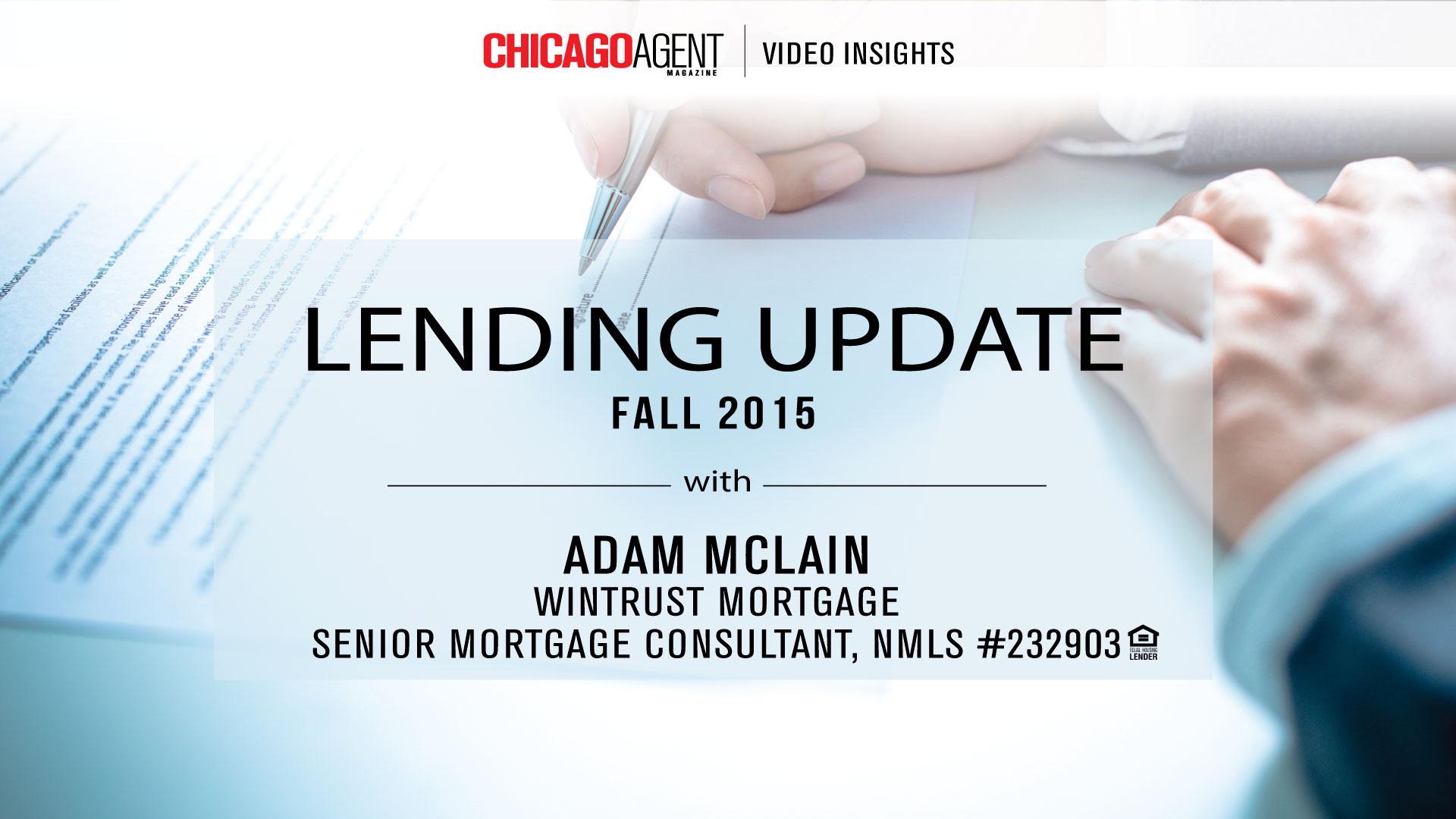 Dodd-Frank
Has Dodd-Frank really accomplished the goal of eliminating the "Too Big to Fail" problem? How has Dodd-Frank affected the average homebuyers ability to secure financing?

Obstacles for Homebuyers
What's the most common obstacle for homebuyers trying to get a loan? What little known opportunities are out there for for homebuyers who have difficulty getting approved for a loan?

New Construction Purchase vs. Older Home
What do homebuyers need to know about financing a new construction purchase vs. an older home?

Interest Rates
What do you think is going to happen with interest rates and how should agents address this with their clients?

TRID
What can agents do to make TRID work efficiently for buyers and sellers?

Adam McLain, Sr. Loan Originator NMLS# 232903. Wintrust Mortgage is a division of Barrington Bank & Trust Company, N.A., a Wintrust Community Bank NMLS #449042.
Equal Housing Lender.