Chicagoland's housing market may have improved, but most homeowners are not personally reaping the benefits.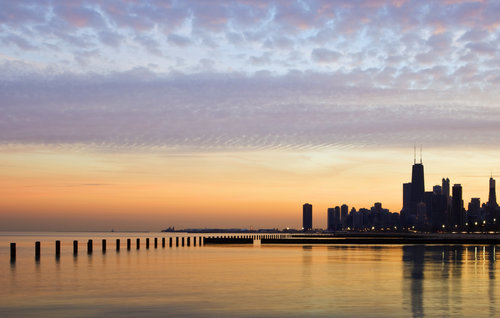 Home sales and prices may be showing strong improvement throughout Chicagoland, but that progress has not translated to greater returns for the area's homeowners.
That was the surprising finding of RealtyTrac's Q3 2015 U.S. Home Sales Report, which looked at the price gains homeowners received when selling their properties in the third quarter. According to the report, Cook County home sellers saw a negligible 1.4 percent gain from their sale, or $3,311, while in the collar counties, the returns were actually negative: -2.3 percent for DuPage (or -$5,921), 3.0 percent for Lake (or -$7,993), 4.1 percent for Kane (or -$9,546) and 9.0 percent for McHenry (or -$19,849), the latter being among the lowest gains in the nation.
Those price gains were markedly behind the national average of 17 percent (or $40,658), which was an eight-year high. That said, as our chart below demonstrates, Chicagoland home sellers are still in much better shape than in 2010, when they were averaging double-digit losses in all but one county.
| County | Q3 2010 | Q3 2015 |
| --- | --- | --- |
| Cook | -18.7% | 1.4% |
| DuPage | -7.3% | -2.3% |
| Lake | -14.0% | -3.0% |
| Kane | -20.8% | -4.1% |
| McHenry | -16.6% | -9.0% |
| County | Q3 2010 | Q3 2015 |
| --- | --- | --- |
| Cook | -$49,004 | $3,311 |
| DuPage | -$20,583 | -$5,921 |
| Lake | -$40,605 | -$7,993 |
| Kane | -$53,188 | -$9,546 |
| McHenry | -$40,350 | -$19,849 |