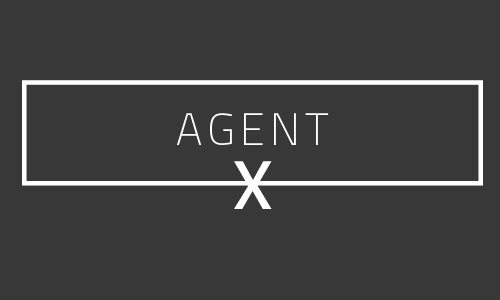 My buddies at the CA office stayed up all night to count votes and determine the Agents' Choice Award winners that you see listed inside this issue. At least, that's how we did it 10 years ago when I went home a big winner at the first annual Agents' Choice Awards. I'm guessing this year it was all done by computers, which makes it so much harder to stuff the ballot boxes.
Since the awards ceremony was just last night, you'll have to wait to hear all about what went down at the party. I'm fast over here, but I'm not that fast. I do, however, have inside knowledge as to who the big winners are, so I can spill the beans on that one. I'm happy to see the coveted Best Dressed award go to a woman this year, so congrats to Lori Rowe. Kudos to The Sheahan Group for winning the Best Team award! This is not an award that they will be sharing with this year's Bears, and I'm not saying anything about the Cubs because jinxing is a real thing. Thanks to Sara McCarthy for all that charity work—I'm glad someone else is doing it so I don't have to. Everyone else who I didn't mention: congrats! Also, I'm sure I bought you a free drink at the party, though you may have been too drunk to remember.
On to other events! Anthony Marrinocio had a baby girl, who I'm sure will have beautiful teeth ;). I heard something about Karla Mina dressing up as Mary Poppins to read to some schoolchildren. My source is a bit sketchy, so Karla, grab a spoonful of sugar and let me know if I got this information wrong.
Perhaps in an effort to steal a nomination for Best Team next year, Weinberg Choi Realty had their team pictures taken on The Crown at the Tribune Tower. Also, Tommy posted a lot of photos accompanied by Drake lyrics. I'm not ashamed to admit that I had to Google those.
If you're lucky (and if you are sitting at home with a shiny new Agents' Choice Award next to you, then you certainly are) you've probably seen an Exit Realty smart car cruising around town. Carrie Jo Little has definitely noticed, because word is she challenged Brian Kwilosz of Exit Realty Downers Grove to a race.
There was really only one party that mattered in the past two weeks (ahem, the Agents' Choice Awards), but others certainly tried! Jenny Ames and Suzanne Gignilliat of CB hosted a broker lunch for top agents at Perennial on 10-6 to talk about the launch of 101 NORTH. Everyone who is anyone in this city was there, so if you didn't get an invite maybe you should try a little harder this winter.
Also on Oct. 6, The Council of Residential Specialists hosted their Wagon of Booze Raffle. I couldn't make it, but I'm obsessed with the name of the event so I'm hoping they do it again. Who wouldn't love a Wagon of Booze?
WCR had their 2016 Installation of State Chapter Officers at the Hilton Chicago/Oakbrook. Good luck to Sam Powell as the incoming President representing the WCR Illinois State Chapter. I have nothing funny to say about this, but it seemed important to tell you about, so you're welcome.
People are still having birthdays! Jenny Sepulveda always has a lucky birthday on 10-10, and Beth Wexler missed it by one day on 10-11. Maria Thanasouras (Rex… how could I not?) shares a bday with Ryan Wynia, who I hope likes to drink wine. Josh Lipton is having a really great month, because he won the Rookie of the Year award and he also gets to celebrate his birthday by drinking Lipton tea on 10-13. Kevin Serafin lit a birthday candle on 10-15, and Christina Breuer brewed some tea (no word on if it was Lipton) on 10-17. Last, but too golden to be least, Jon Goldman partied on 10-20.