The rental market in Chicago has been red-hot for some time now, but is it finally tapering off? And what would that mean for homeownership?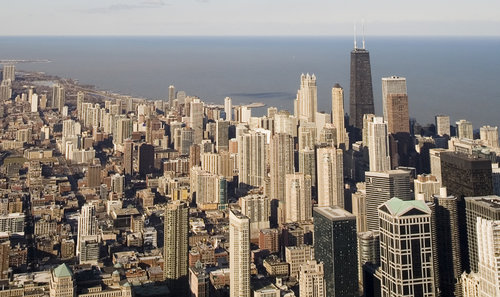 The average rent in Chicago's housing market is $1,145, and the area's rental growth is slower than all other major metro areas.
Those were the main findings in the latest report from Reis, which analyzed the nation's rental markets through 2015's third quarter.
We put together a series of graphs to illustrate Reis' data. First, a look at average effective rents in the third quarter: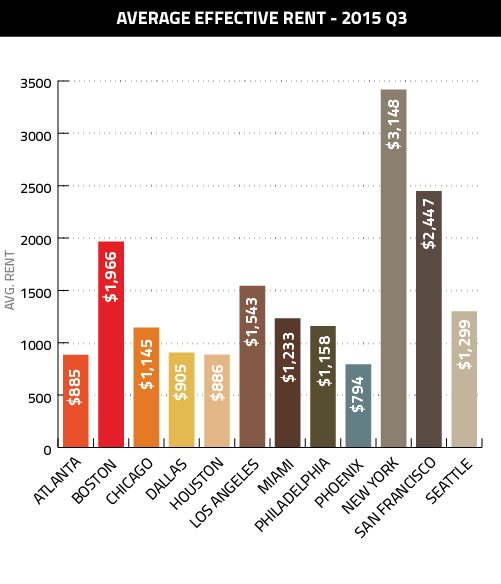 At $1,145, Chicago's average rent is higher than Atlanta, Houston and Phoenix, but still substantially lower than Boston, Los Angeles and San Francisco, to say nothing of the mighty New York.
In terms of rent growth, Chicago's market is a step behind the rest. First, here is how rents have grown since 2015's second quarter: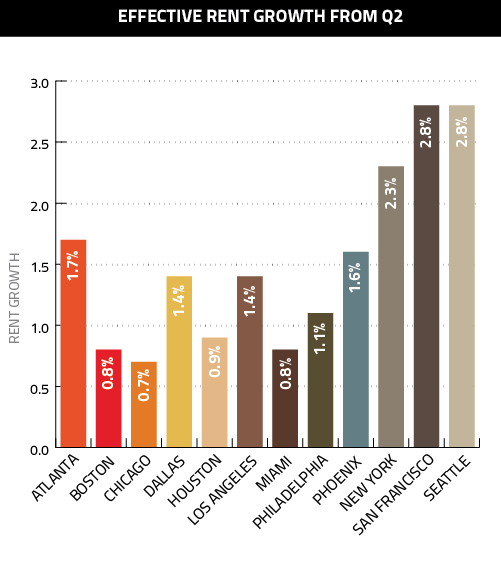 At 0.7 percent, Chicago's growth was the slowest among large metro areas, amounting to only a quarter of what San Francisco and Seattle have experienced.
The situation is similar with 12-month rent growth: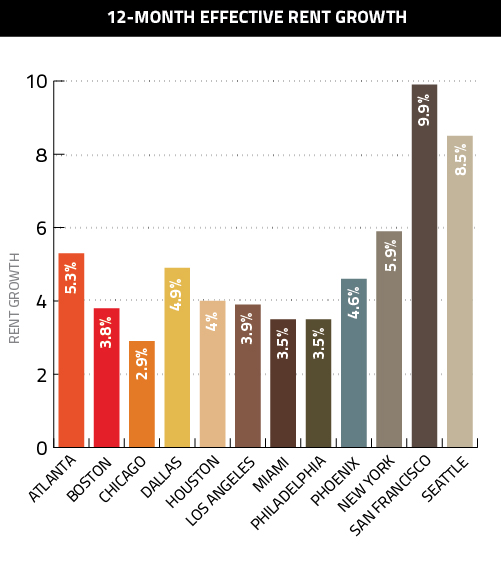 At 2.9 percent, Chicago's yearly rent growth is also relatively slow, and trails far behind the growth in Atlanta, San Francisco and Seattle, among other metro areas.
Such stats, though, do not signify bad things for Chicago's housing market; rather, the inverse is likely true. The thousands of new rental units hitting Chicago's market have likely tempered rent increases, and Freddie Mac research has shown that aggressive rent increases have been the main trend stopping renters from buying homes – and with rent hikes slowing, it stands to reason that more consumers will give homeownership a second look.