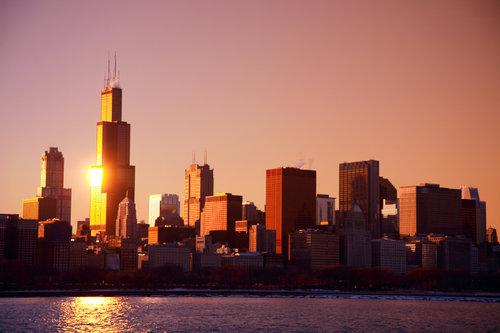 The Chicagoland housing market has the highest share of distressed sales in the nation, according to RealtyTrac's August 2015 U.S. Sales Report. In August, distressed sales made up 16.4 percent of all sales in Chicagoland, compared with 8.9 percent nationwide.
In its general report, RealtyTrac stated that sales for single-family homes and condos were on pace for an eight-year high nationwide in 110 out of 204 metropolitan statistical areas with sufficient sales data. Through August 2015, there were 1,947,028 single-family homes and condos were sold through August 2015.
Daren Blomquist, vice president of RealtyTrac, said that the previous turmoil in the global stock market has not halted the housing recovery in the U.S.
"The continued strength in sales volume across a wide spectrum of markets in August indicates that shockwaves from recent global stock market instability have not weakened the housing recovery and in fact there is evidence that the instability has fueled more demand for U.S. real estate," Blomquist said. "The share of cash sales nationwide in August bounced back from a seven-year low in July, and the month-over-month increase in cash sales share was more pronounced in markets that have traditionally been magnets for foreign cash buyers."