As the summer homebuying season winds to a close, Chicagoland's housing market cools its jets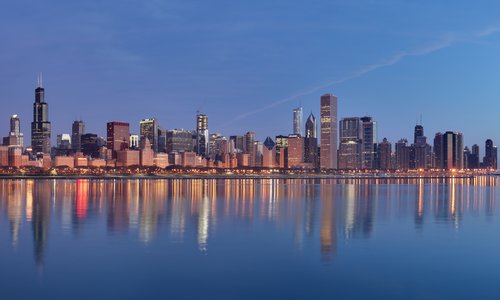 Home sales in the nine-county Chicagoland area totaled 10,854 in August, a 2.8 percent increase from a year ago, according to new numbers from the Illinois Association of Realtors.
It was a clear sign that the strong summer homebuying season is winding to a close. Additionally, median price for the area was up 2.7 percent to $220,900.
Geoffrey J.D. Hewings, the director of the Regional Economics Applications Laboratory (REAL) at the University of Illinois, explained in IAR's report that there were interesting nuances to those increases.
"Of interest in Chicago was the fact that the median price of non-foreclosed properties remained virtually unchanged, while the median price for foreclosed properties increased, contributing to the modest overall price increase," Hewings said. "From our data, the percentage of distressed sales among the total sales for the Chicago PMSA was 13.5 percent in August. However, the good news is that it was the lowest August reading since 2009 and much lower than the peak (23.7 percent) in 2010."
Sales Strong, Prices Moderate in Chicago Real Estate
Because of those trends, it's unsurprising that the city of Chicago saw home sales rise 6.3 percent year-over-year to 2,629 homes, though median price was up just 0.2 percent to $270,000.
Meanwhile, in Chicagoland's suburbs, sales of single-family detached homes rose 4.3 percent from August 2014, while median sales price was up just 0.5 percent, according to stats from the Mainstreet Organization of Realtors (MORe).
"August's housing market showed that growth in the Chicago suburbs is sustainable," said Pradeep Shukla, the president of MORe. "Consumer confidence is still strong. And, with the impending increase in interest rates, people are more inclined to buy now."
Thirty-eight counties in Illinois reported sales increases in August, including Kendall County (up 15.6 percent) and Lake County (up 2.7 percent). Meanwhile, 51 counties saw median price gains, including Kane County at 3.0 percent.
---
Photo Credit: Creative Commons 4.0: Daniel Schwen, http://commons.wikimedia.org/wiki/File:Chicago_sunrise_1.jpg