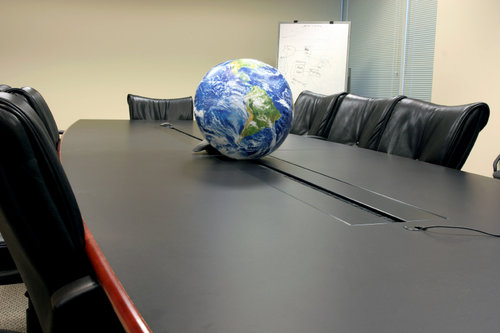 It is understood that for most, buying a home is the biggest, most serious investment of their lives. But that doesn't exempt the housing industry from the power of trends and fads. Every year, building trends emerge claiming to be the new flagship of home construction. While most see their relevance rise and fall at the speed of attention (which is notoriously quick), some stick around, and what looks like a fad becomes a trend and the whole world catches on.  In 1988, Swedish home designers began a movement in known as "passive homes." The term didn't describe a specific style, but rather a dedication to rigorous energy efficiency standards. Soon the trend caught on in neighboring countries, later spreading throughout Europe before eventually getting to the U.S., where it's a growing trend today.  Below are some current trends from around the world that could soon find their way into U.S. markets:
3D Printing
Wide scale 3D printing is a few innovations away from reality, but in one small corner of China, the WinSun construction company has built a sizeable villa that features ornate balconies and dormer windows. Because the home was built in compliance with Chinese safety standards, many experts believe more 3D-printed homes are soon to come.
Shipping Container Homes
Born out of the now sprawling sustainability movement, homes built from recycled shipping containers are slowly popping up all throughout Europe, and in some pockets of America's West Coast. The abodes vary wildly in size, with some featuring a number of containers carefully stack on top of one another.
Urban Rooftop Homes 
High-rise dwellings are a common site in China's more populated areas, but in the cities of Hengyang and Zhuzhou, those homes are unique, as they come with both yards and fences. Rooftop homes are being built on top of malls and apartment buildings. While the trend is most prevalent in China, at least one such home has already been constructed in New York City.
Tiny Homes
When the economy fell in 2007, it wasn't just an American decline; it was a global one. As a result, people from around the world were looking for cheaper housing. In came tiny homes. Typically sized between 100 and 400 square feet, these new tiny houses are helping satisfying the demand for smaller, more affordable and sustainable living spaces.
Community Generators 
A housing community in the northeastern region of Japan, Akaishidai, is answering the question of energy efficiency with a new design that combines fuel cells and solar power generation. With a population of only 2,650, it's estimated that Akaishidai will soon generate 70 percent more power than the town needs annually.
Branded Homes
In India, status matters, and for the country's wealthy there's no better way to display that status than a luxury dwelling – and nothing says luxury like a swanky brand. Developers are teaming up with brands like Giorgio Armani, Walt Disney and even some sports stars to help add a sense of prestige to their luxury homes and developments. The people love it so much they're willing to pay as much as $2 million for a three-bedroom branded apartment.