July was a very positive month for the Chicagoland housing market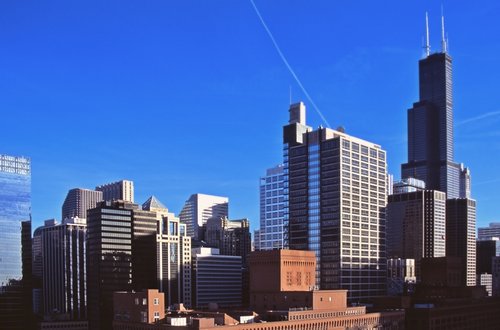 Home sales in the nine-county Chicago Primary Metropolitan Statistical Area totaled 12,834 in July, a 9.6 percent year-over-year increase, according to new numbers from the Illinois Association of Realtors.
Median price posted more moderate gains, rising 4 percent year-over-year to $226,700. According to specific county stats from IAR, home sales in Will County rose 16.7 percent, while in Cook County, median price rose 6.7 percent to $238,950.
Geoffrey J.D. Hewings, the director of the Regional Economics Applications Laboratory at the University of Illinois, said the Chicagoland market moderated in July, though positive elements remain at work.
"Sales growth, on a yearly basis, returned to more modest rates last month after the rapid monthly change the previous month," Hewings said. "Foreclosures continue to play a smaller role in the housing market and while the foreclosure inventory is relatively unchanged, sales prices for foreclosed properties continue to increase."
Chicago's City/Suburban Housing Markets
In the city of Chicago, home sales rose 9.7 percent year-over-year to 2,989, while median price rose 5.2 percent to $285,000.
Meanwhile, in suburban Chicago market, home sales rose 9.2 percent from July 2014, while median sales price rose 3.2 percent and pending sales rose 19.2 percent; according to the Mainstreet Organization of Realtors (MORe), July marks the sixth straight month that all three of those respective measurements were positive.
MORe also noted that the average days on market for the suburban market totaled 87 in July, a 25.6 percent decline from April's 117 days.